Cosmetology is a profession that allows individuals to express creativity and help others look and feel their best. After getting all the information you need on
how to become a cosmetologist
, you also need a cosmetology license to practice legally and ensure client safety and satisfaction. You must complete specific education and training, pass exams, and meet state-specific requirements to obtain a license. This comprehensive overview will guide you through the necessary steps and provide valuable insights to help you obtain your cosmetology license successfully.
What is a Cosmetology License?
An individual can lawfully practice cosmetology if they have a license. A cosmetology license guarantees that professionals are equipped with the knowledge it takes to deliver safe and competent services. The diligent practice of health and safety rules ensures customers are well-safeguarded.
What Basic Requirements Are Needed for a Cosmetology License?
Before pursuing a career in cosmetology, you must familiarize yourself with the basic requirements for obtaining a license.
A cosmetology license often requires you to be 16 or 17 years old. Each state, however, has a different minimum age requirement for cosmetology licensure. This requirement was put in place to ensure that candidates are trustworthy and of legal age.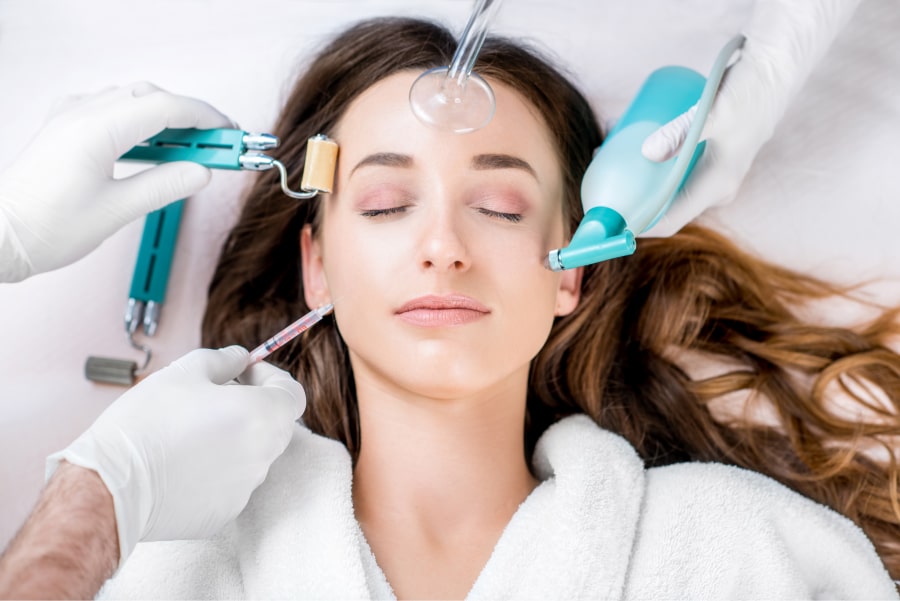 High School Diploma or Equivalent
Having a high school diploma or equivalent (or GED) ensures that individuals have completed their basic education and have foundational knowledge for entering the field. A diploma shows commitment to education, which is important in a profession requiring ongoing learning. Meeting this requirement equips
cosmetologists
with the necessary background for their beauty careers.
How Long Does it Take to Get a Cosmetology License?
Each state or country has
different requirements
for obtaining a cosmetology license. It often entails passing tests and finishing training requirements at an accredited cosmetology school. The instruction can last anything between a few hundred and more than a thousand hours. The length is determined by whether students attend full- or part-time. The following section will go over further details on how to obtain a cosmetology license.
6 Steps on How to Get a Cosmetology License for Your Business
Here are the six steps we've compiled for you to know how to get a cosmetology license.
1. Research Your State's Requirements
Each state has its regulations and guidelines for obtaining a cosmetology license. Thoroughly researching your state's requirements will give you a clear understanding of the necessary steps and qualifications. This research will help you navigate the process smoothly and meet all the criteria to apply for and obtain your cosmetology license.
2. Find an Accredited Cosmetology School
Accredited cosmetology schools provide the education and training needed to pass the licensing exam. It's important to choose a school recognized and accredited by the state board of cosmetology to ensure your education meets the required standards.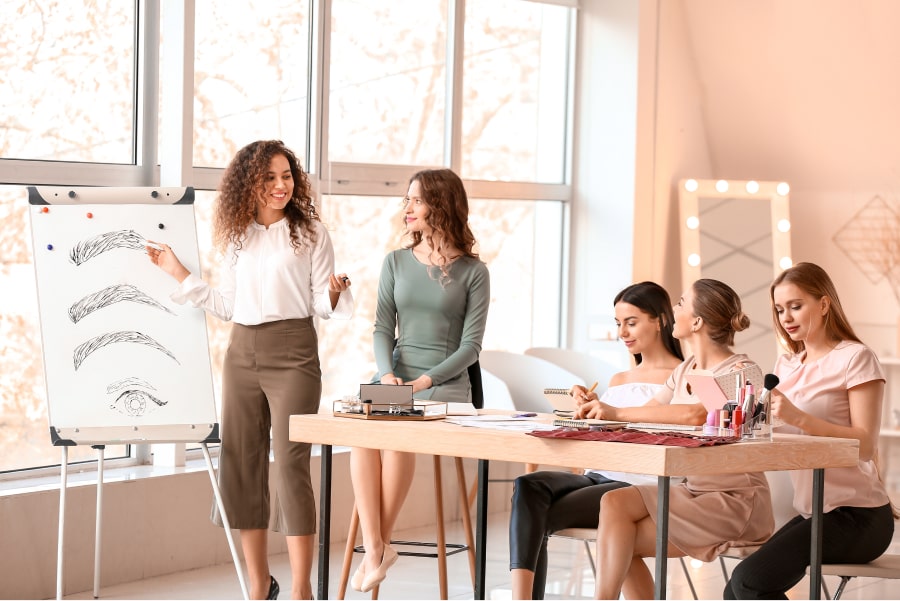 3. Enroll and Complete Required Training Hours
Start by enrolling in an accredited cosmetology school or program. These programs have specific training hour requirements set by the state licensing board. After completing the required training hours, you can move on to the next steps in the licensing process.
4. Prepare for and Pass the Licensing Exam
After completing cosmetology school, studying and reviewing for the licensing exam is important. Topics covered include hair styling, makeup, nails, and
esthetics skin care
. Use study guides, practice exams, and online resources to prepare. Seek guidance from instructors or experienced professionals for valuable insights and tips.
5. Apply for Your Cosmetology License
You must gather and submit the required documents, including proof of education and training completion, for you to apply. A fee may be required for processing. Review the application requirements and instructions from the licensing board to ensure timely and complete submission. Once approved, you will receive your cosmetology license, enabling you to practice and offer services in the field legally.
6. Continue Your Education and Stay Current
Investing in ongoing education can enhance your skills and provide better service to clients. Staying current with industry trends allows you to offer sought-after services, attract more clients, and boost your career prospects in cosmetology.
Commonly Asked Questions About Cosmetology License
Below are some of the commonly asked questions about a cosmetology license.
What is the Purpose of a Cosmetologist?
For both the face and the body, a cosmetologist provides calming and cosmetic skin treatments. Cosmetologists apply makeup, provide facial and scalp treatments, style hair, perform manicures and pedicures, and other procedures to improve their clients' attractiveness.
Is Cosmetology a Good Career in the USA?
Yes, careers in the cosmetology field are growing faster than many other fields. According to the U.S. Bureau of Labor Statistics, the overall employment of cosmetologists, barbers, and hairstylists is projected to grow 11% from 2021 to 2031.
How Do I Become a Successful Cosmetologist?
You need dedication, hard work, and passion to succeed as a cosmetologist. Utilize internships or apprenticeships to acquire practical experience. Stay current on the newest trends, create a loyal consumer base, connect with industry leaders, and keep advancing your knowledge.
Protect Your Cosmetology Business with BBI Insurance Now
While a license is required for practicing cosmetology, it does not cover unexpected events such as accidents, property damage, or professional liability claims. Protecting your cosmetology business is essential for long-term success. Beauty and Bodywork Insurance offers comprehensive cosmetology insurance beyond just obtaining a license.
Don't wait until it's too late – buy a policy now and safeguard your business for the future.