Liability insurance for makeup artists
Millions of people around the world use cosmetics to enhance their natural beauty. As a makeup artist, you have the knowledge and skills necessary to help your clients look their best. However, even the best makeup professional can have a bad day. Without makeup artist insurance, one claim could be financially damaging.
Purchase online in minutes!
Fast & Secure Online Purchase
Buy Today & Get Immediate Coverage
Download Proof of Insurance at Checkout
Microcurrent & Cupping Endorsements
Makeup Artists Insurance
in 10 Minutes
A PBA Insurance Marketplace Provider

QC Makeup Academy Partner

BBI is the coverage you need
Sometimes special events occur where people need an expert to apply their makeup, and you are who they come to. Even with all of your expertise, you can't always prevent something from going wrong.
What would happen, for example, if you applied bridal makeup to a client in your salon and it caused an allergic reaction or a skin condition? In this case, you might find a few unexpected bills coming your way. If you don't have makeup artist insurance, you might be paying for it out of your own savings account.
Don't let a scenario like this happen to you. Our Beauty and Bodywork Insurance (BBI) can help you prevent financial disasters. We know the unique needs makeup artists have and designed a policy for you at an affordable price.
Don't wait. Our makeup artist liability insurance is for you.
Do you need insurance to be a makeup artist?
You don't need insurance to be a makeup artist, but you need insurance if you want to be employed. 
If something were to go wrong while you were on the job, your makeup artists insurance may help you cover the costs. For example: a client has an allergic reaction to one of your products, your brush accidentally hits someone in the eye, or another person trips over your makeup cart and is hurt.
Most jobs will also require you to show proof of makeup artist insurance before you can start working. They also may ask to be added as an additional insured on your policy. This is because the business or person employing you does not want to be held responsible if you do something wrong and a client sues.
Malls, makeup counters, beauty stores, wedding venues, event teams, theater groups, cities, special events, landlords, and business owners may be added as an additional insured on a policy. Other third party entities may be added as well. Yourself, coworkers, family, friends, or clients should never be added as an additional insured.
It can also include tools and supplies coverage, also known as Inland Marine, to help to cover any damages  to your equipment or supplies.
Can makeup artists insure their makeup kit?
Yes, makeup artists can insure their makeup kit with BBI's makeup insurance plan when you add Tools & Supplies Coverage on to your plan. 
Tools & Supplies Coverage, also known as Inland Marine Insurance, is designed to insure the things you use to run your business—such as brushes, makeup, your makeup kit setup, storage boxes, chairs, lighting, mirrors, aprons, and more. 
Oftentimes you are transporting these items from multiple locations. Tools & Supplies Coverage is meant to protect your gear on site, in storage, and in transit from one location to another. If your makeup kit is stolen from your vehicle or someone accidentally shatters your palettes, this coverage will help repair or replace the insured items.
With BBI you can feel confident in your coverage; from the protected professional work you do to your insured makeup kit!
How much does makeup artist insurance cost?
Makeup artist insurance costs start at $96. You can buy a policy online instantly and be insured within minutes!
What's covered with makeup artist insurance?
Makeup artist insurance includes:

General Liability Insurance

Professional Liability Insurance (Errors & Omissions)

Products & Completed Operations

Personal & Advertising Injury

Each Occurrence limits

Damage to Premises Rented to you



These coverages can help you pay for:
Third-party injuries

Legal and defense costs

Third-party property damage

Unsatisfied clients

Libel and slander claims

Medical expenses



Makeup insurance helps you meet most requirements you need to start working as a makeup artist. It's designed to cover the cost of most claims you may be liable for, so you can do your job more confidently.
Join the thousands of Makeup Artists nationwide who have found peace of mind by purchasing liability coverage from BBI. Get a makeup artist insurance quote today.
General & professional liability limits
The most your policy will pay in a 12 month policy period for bodily injury and property damage claims that you become legally obligated to pay due to your business and professional services.
The maximum amount your policy will pay in a 12-month period for bodily injury and property damage claims that result from the products you use to perform your services. However, it does not cover products that are sold or distributed.
The amount that your policy will pay for claims arising out of one or more of the following offenses:
-False Arrest, detention or imprisonment
-Malicious prosecution
-Wrongful Eviction or Wrongful Entry
-Oral or written publications that slander or libels a person or organization
-Oral or written publication or material that violates a person's right of privacy
-The use of another's advertising idea in your advertisement
The maximum the insurance carrier will pay for a bodily injury or property damage claim that you become legally obligated to pay due to your business and professional services.
Applies to damage by fire to premises rented to the insured and to damage regardless of cause to premises (including contents) occupied by the insured for 7 days or less.
i. Please note these are brief definitions of coverage. Your policy may be more restrictive in its language. Refer to the actual policy for a complete description of coverages and exclusions. If you would like to see a sample policy, please contact us.
Microcurrent Endorsements
Microcurrent therapy rejuvenates and improves the appearance of skin and can offer muscle pain relief. BBI offers coverage for microcurrent treatments—one of the latest technologies utilized by estheticians—for just $35 with your BBI policy. You can add the microcurrent endorsement to your policy when filling out your application.
The following exclusions apply to the microcurrent endorsement:
You do not perform procedures on clients with cancer, implanted devices (such as pacemakers, defibrillators, etc.), are pregnant, or subject to seizures
You only use handheld microcurrent devices
You do not use electrode pads in your practice
You only use microcurrent devices with 500 microamps and below
The Bodywork Insurance Program was launched in the Fall of 2012 by Veracity Insurance Solutions, LLC.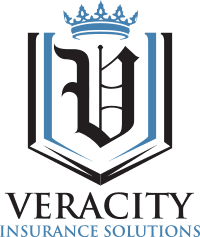 Veracity Insurance Solutions
Veracity Insurance Solutions, LLC is the program administrator and general agent for Beauty & Bodywork Insurance. Veracity began focusing on specialty general liability, product liability and program business insurance in 2002. Since then, they have been involved in the creation and ongoing administration of over 20 different association-based and Risk Purchasing Group programs. Located just South of Salt Lake City, Veracity is committed to providing each client the best price and service possible. With over 40,000 small business accounts serviced, Veracity's team has the experience and expertise necessary to meet your needs.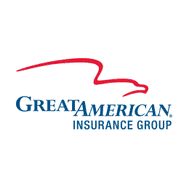 Great American Insurance Group
Great American Insurance Company is committed to helping individuals and businesses secure a healthy financial future. Since 1872, their insurance operations have been providing insurance products and services tailored to meet the specific and ever-changing needs of their customers.
Their lead insurer, Great American Insurance Company, is rated "A+" (Superior) by A.M. Best. (Rating affirmed February 21, 2014)
Along with policies for makeup practitioners, we also provide services for other methods in the beauty and cosmetics industry. BBI is for professionals that love their job and want to have a safeguard in case something goes wrong. Some of the other qualifying practices we offer insurance for are: