Affordable Insurance designed for bodywork professionals

A+ Rated Insurance Carrier


One Policy for Multiple Services

Licensed in All 50 States
** Please note these are brief definitions of coverages and your policy may be more restrictive in its language. It is essential that you refer to the actual policy for a complete description of coverages and exclusions.
Professional
liability policy
This policy is for professionals who work in the Beauty and Bodywork Industry.
1 Additional Insured $15 | Unlimited Additional Insureds $30
No Quote Process
24/7 Access to Policy Documents
Quality Insurance
Convenient Online Purchasing
Licensed in All 50 States
Instant Coverage
No Deductible on Liability Claims
One Policy for Multiple Methods
A+ Rated Insurance Carrier
Peace of Mind
Setup a reminder for the day you want to purchase.
Do you have to buy a policy for each of the modalities or methods you provide?
Nope. One $96 policy is all you need, whether you are a massage therapist who also provides nail tech services or you are a esthetician who also does cosmetology. All you need is one policy and you have the coverages you need.
Don't see your modality listed above? Click below for a list of all who qualify.
Liability Insurance designed for Massage Therapists, Estheticians, Cosmetologists, Nail Technicians, Face/Body Painters, and more!
As a massage therapist, you have been trained in the best techniques and practices that will improve the well-being of your clients. Just as important, however, is to look after yourself and your business. One mistake, whether it is someone slipping in your space or a client getting hurt while getting off a table, could cost you thousands of dollars. Having a Beauty and Bodywork Insurance policy means you can have peace of mind as you go about your work.
Many people around the world seek people who can help them look their best. This is where you come in. As a trained cosmetologist, you specialize in helping people look good and feel great. One of the best ways for you to feel great, at least about your career, is to have liability coverage to protect you from the unexpected things that can cause you financial harm. BBI allows you to use your knowledge to help others feel good while giving you assurance that if something does go wrong, you have insurance to help you.
Every day estheticians work with products and instruments that make their job easier, but also have the capacity to injure clients. If you were working with a client and such an injury occurred, treatment could cost thousands of dollars, and the injured person might come back to you and demand money to pay the bills. Even if there is only a slight chance of an event like this happening, having an insurance policy with BBI, formerly known as the BWI Program, means you won't have to panic.
General & professional liability limits
The most your policy will pay in a 12 month policy period for bodily injury and property damage claims that you become legally obligated to pay due to your business and professional services.
The maximum amount your policy will pay in a 12-month period for bodily injury and property damage claims that result from the products you use to perform your services. However, it does not cover products that are sold or distributed.
The amount that your policy will pay for claims arising out of one or more of the following offenses:
-False Arrest, detention or imprisonment
-Malicious prosecution
-Wrongful Eviction or Wrongful Entry
-Oral or written publications that slander or libels a person or organization
-Oral or written publication or material that violates a person's right of privacy
-The use of another's advertising idea in your advertisement
The maximum the insurance carrier will pay for a bodily injury or property damage claim that you become legally obligated to pay due to your business and professional services.
Applies to damage by fire to premises rented to the insured; also applies to damage regardless of the cause to premises (including contents) occupied by the insured for seven days or less.
Insurance is a must for me and I appreciate having this insurance. Just having it opens up many doors. People understand that I care to do what is right.
Thank you for having affordable insurance.
I really love your insurance and appreciate you being available to all types of Beauty Professionals! I recommend you to every stylist I know!
Insurance gives me and my clients peace of mind.
Thank you so much for being affordable.
Thank you for providing affordable insurance for my practice!!
The Beauty & Bodywork Insurance Program was launched in the Fall of 2012
by Veracity Insurance Solutions, LLC.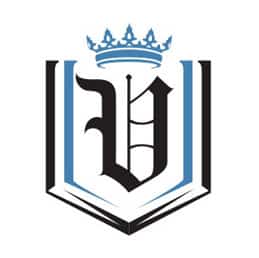 After identifying a need in the health & beauty industries for more affordable insurance options, Veracity began to develop a program that catered to the beauty and bodywork industry.
After months of planning, performing market research, and partnering with Great American Insurance Company, Veracity launched the Bodywork Insurance (BWI) program.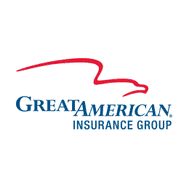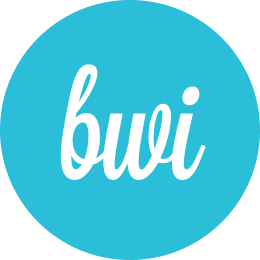 With over 200 percent growth over the last year, Veracity hired a full-time staff to manage the growth of BWI and help to provide a superior experience.
Veracity listened to the feedback and opinions of its customers and modernized the functionality and usability of the website. With the website redesign came a new name, Beauty and Bodywork Insurance (BBI), but the great service and superior policy remains the same.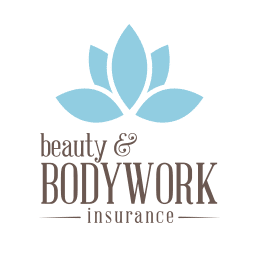 Visit our blog to gain insight about the Beauty, Bodywork and Massage industries, read fun facts, and learn more about insurance needs for professionals.
If you have any questions, feel free to contact us using our toll free number, email address, or our online contact form.
Policies can be easily purchased in minutes with our online form. There is no waiting for a quote, and your policy is effective as soon as your online payment processes.
Beauty & Bodywork insurance