HOT STONE MASSAGE INSURANCE​
Putting heat on the body is a great way to relax muscles, reduce pain, alleviate stress and improve circulation. Along with benefits, this type of massage service carries a high risk of injuring a client. Mistakes can happen and without massage therapy insurance these mistakes could cost you thousands of dollars.
Purchase online in minutes!
Fast & Secure Online Purchase
Buy Today & Get Immediate Coverage
Download Proof of Insurance at Checkout
$15 per Additional Insured or $30 for Unlimited
10 Minute
Hot Stone Massage Insurance Application Process
Set up a reminder for the day you want to purchase. No pressure. No hassles.
Give us a call and let our licensed agents help you.
BBI is the coverage you need
While hot stone massages are beneficial, most people are not going to try the practice at home. They come to you because you are a specialist. You have the training to help them in a way they can't do themselves. You also have a lot of risk that you need to be aware of.
What if a client claims the stones you used were too hot and burned them? What if a client bumped his or her head in your salon and had to go to the doctor? If incidents like this happen, you might be required to pay steep medical costs out of your own personal account.
Obtaining a Beauty and Bodywork Insurance (BBI) policy will help you achieve peace of mind knowing that you have done your part to reduce the financial risks that come with being a hot stone massage therapist.
What is hot stone massage insurance?
Hot stone massage insurance protects your business as you work on easing tense muscles and damaged soft tissues with hot stones. Also known as public liability insurance, this insurance covers you from liability claims such as bodily injury, property damage, reactions to heated stones, and more. 
Hot stone liability insurance coverage includes general & professional liability, products & completed operations, personal & advertising injury, and damage to premises rented to you.
Our policy also lets you add tools and supplies coverage, better known as Inland Marine, to help to cover any damages to your stones, lotions, tables, or other important equipment.
How much is hot stone liability insurance?
BBI's insurance for hot stone massage professionals starts at $96 per year. The policy includes $3 million in general & professional liability coverage.
You then have options to customize your hot stone massage insurance policy: 
Some owners or landlords require you to add them as an additional insured. You can

add one for $15 or unlimited for $30

. If they are named in a lawsuit due to a covered business-related loss or claim, they receive protection because of your actions or operations. 

If you plan on offering cupping in addition to your hot stone massage, you can add a cupping endorsement for $35.

Want to protect your tools and supplies? For $13,

we'll provide $2,000 in coverage

in case of damage or theft.
Get coverage and peace of mind with hot stone liability insurance in ten minutes or less. Please note you will not qualify for coverage under these prices if your services include any of the excluded methods listed on our site. BBI does not offer monthly payments for hot stone massage liability insurance.
Join the thousands of beauty professionals nationwide who have found peace of mind by purchasing liability coverage from BBI.
General & professional liability limits
The most your policy will pay in a 12 month policy period for bodily injury and property damage claims that you become legally obligated to pay due to your business and professional services.
The maximum amount your policy will pay in a 12-month period for bodily injury and property damage claims that result from the products you use to perform your services. However, it does not cover products that are sold or distributed.
The amount that your policy will pay for claims arising out of one or more of the following offenses:
-False Arrest, detention or imprisonment
-Malicious prosecution
-Wrongful Eviction or Wrongful Entry
-Oral or written publications that slander or libels a person or organization
-Oral or written publication or material that violates a person's right of privacy
-The use of another's advertising idea in your advertisement
The maximum the insurance carrier will pay for a bodily injury or property damage claim that you become legally obligated to pay due to your business and professional services.
Applies to damage by fire to premises rented to the insured and to damage regardless of cause to premises (including contents) occupied by the insured for 7 days or less.
i. Please note these are brief definitions of coverage. Your policy may be more restrictive in its language. Refer to the actual policy for a complete description of coverages and exclusions. If you would like to see a sample policy, please contact us.
Cupping therapy is an ancient practice that provides relief from sore muscles and is utilized by competitive athletes around the world. BBI now offers cupping therapy insurance for massage therapists and other bodywork professionals.
For just $35, you can add the cupping therapy endorsement to your BBI policy. Current BBI clients can purchase this endorsement from their dashboard. New BBI customers can simply select the cupping therapy endorsement when purchasing their policy. Please note the cupping therapy endorsement excludes wet or fire cupping.
Common Hot Stone Massage Insurance Coverage Questions
Included in a standard hot stone massage insurance policy:
General Liability Insurance

This policy covers third-party claims of bodily injury and property damage. It can help pay for medical bills, lost wages, and other damages awarded in a lawsuit.
Professional Liability Insurance

This policy covers claims of professional misconduct. The stones you use are hot.

While they'll help most clients relax, there's always a chance someone reacts negatively to the treatment. It can also help protect you if you're accused of causing physical harm to a client.

Personal and Advertising Injury

This coverage can help protect you if you're accused of libel, slander, or false advertising.

Damage to Premises Rented to You

This coverage can help reimburse you for the cost of repairing or replacing damaged property.

If you're a

mobile hot stone massage therapist

, this coverage helps protect you while on the road.
Buy Policy
In addition to the base policy, you can add the following coverages:
Cupping Endorsement

This covers claims arising from the use of cupping therapy.

Fitness Trainer Endorsement

This coverage is needed if you plan to include some form of fitness training such as yoga, dance, or personal training into your business operations. 

Acupuncture Endorsement

This coverage can help protect you if acupuncture needles injure a client.

Supplies & Tools Coverage

Also called Inland Marine insurance, this policy covers the cost of replacing lost or damaged supplies and tools, such as massage tables and oils.

Additional Insureds

You may need to add additional insureds, such as your employer or the owner of the space where you work. When you add a person, event, or organization to your

hot stone liability insurance

policy as an additional insured, they receive protection if they are named in a lawsuit due to a covered business-related loss/claim because of your actions or operations. 

Cyber Liability Insurance

If you collect or store customer information – names, addresses, even payment information – and that information is stolen or compromised, your business could be held liable.

Adding cyber Liability insurance to your policy

can protect you from paying hefty fees, judgements, legal cost, fines, and processor fees that you become legally liable to pay.
Buy Policy
Although some areas may not legally require you to have insurance, we recommend carrying it. One claim can cost thousands of hard earned money in the blink of an eye. Additionally, many franchises or owners will require candidates to have hot stone massage therapy insurance before hiring or contracting with them. 
You're a professional, but you can only control so much. There's always a chance someone might react negatively to the stones you use or the additional Swedish massage techniques you could use during a hot stone massage.
If you are a mobile or self-employed hot stone massage therapist, it's crucial you protect yourself from lawsuits since your personal financial assets may be at risk if you were sued.
Legal costs aren't cheap. Without hot stone insurance coverage, claims-related costs can add up quickly.
Buy Policy
The Bodywork Insurance Program was launched in the Fall of 2012 by Veracity Insurance Solutions, LLC.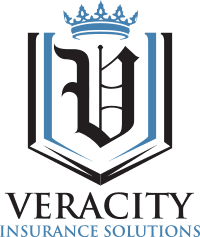 Veracity Insurance Solutions
Veracity Insurance Solutions, LLC is the program administrator and general agent for Beauty & Bodywork Insurance. Veracity began focusing on specialty general liability, product liability and program business insurance in 2002. Since then, they have been involved in the creation and ongoing administration of over 20 different association-based and Risk Purchasing Group programs. Located just South of Salt Lake City, Veracity is committed to providing each client the best price and service possible. With over 40,000 small business accounts serviced, Veracity's team has the experience and expertise necessary to meet your needs.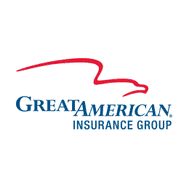 Great American Insurance Group
Great American Insurance Company is committed to helping individuals and businesses secure a healthy financial future. Since 1872, their insurance operations have been providing insurance products and services tailored to meet the specific and ever-changing needs of their customers.
Their lead insurer, Great American Insurance Company, is rated "A+" (Superior) by A.M. Best. (Rating affirmed February 21, 2014)
With over 250 types of massage therapy methods to choose from, we don't want to restrict to specific types. We believe they are all beneficial. With a BBI policy, all modalities are covered on one policy, for one low price. Some of the most popular types of methods include: