Professional Esthetician Insurance
As a professional esthetician, you work hard to keep your clients' skin healthy, clear, and glowing, plus you know the best practices to help them achieve their best look and feel. As people continue to come to you for guidance, it's more important than ever that you protect yourself, your clients, and your career with esthetician insurance.
Purchase online in minutes!
Fast & Secure Online Purchase
Buy Today & Get Immediate Coverage
Download Proof of Insurance at Checkout
$15 per Additional Insured or $30 for Unlimited
Esthetician Insurance
in 10 Minutes
A PBA Insurance Marketplace Provider
What is Esthetician Insurance?
Esthetician insurance helps you protect your business and personal finances from liability claims like bodily injury, property damage and professional liability. As an esthetician, your insurance should, at the very least, include general liability, professional liability, and business personal property coverage.
How Much Does Insurance For Estheticians Cost?
At Beauty & Bodywork Insurance (BBI), we're able to keep things simple. Our base policy can be purchased for $96 / year. There are additional methods (cupping or acupuncture) that can be added as endorsements to your policy for an additional fee. These endorsements are optional and help you customize your policy to cover only what practices your business includes.
What Does Esthetician Liability Insurance From BBI Include?
A standard esthetician insurance policy from BBI covers the following items:
General liability insurance
Professional liability insurance
Personal and advertising injury
Damage to premises rented to you
Optional coverages available:

Tools & Equipment Coverage
Cupping Endorsement
Fitness Trainer Endorsement
Acupuncture Endorsement
Unlimited Additional Insureds
Cyber Liability Insurance
& more
This program is a non-membership program so you are not paying for unnecessary features. With BBI's online purchasing you will get immediate coverage and instant proof of insurance, and you'll receive 24/7 access to your policy documents. There are set BBI exclusions and you will also need to refer to your policy for your specific coverage details. 
General & professional liability limits
The most your policy will pay in a 12 month policy period for bodily injury and property damage claims that you become legally obligated to pay due to your business and professional services.
The maximum amount your policy will pay in a 12-month period for bodily injury and property damage claims that result from the products you use to perform your services. However, it does not cover products that are sold or distributed.
The amount that your policy will pay for claims arising out of one or more of the following offenses:
-False Arrest, detention or imprisonment
-Malicious prosecution
-Wrongful Eviction or Wrongful Entry
-Oral or written publications that slander or libels a person or organization
-Oral or written publication or material that violates a person's right of privacy
-The use of another's advertising idea in your advertisement
The maximum the insurance carrier will pay for a bodily injury or property damage claim that you become legally obligated to pay due to your business and professional services.
Applies to damage by fire to premises rented to the insured and to damage regardless of cause to premises (including contents) occupied by the insured for 7 days or less.
i. Please note these are brief definitions of coverage. Your policy may be more restrictive in its language. Refer to the actual policy for a complete description of coverages and exclusions. If you would like to see a sample policy, please contact us.
What Services Are Covered in a BBI Esthetician Policy?
Why Should I Get Insured with BBI?
Beauty and Bodywork Insurance provides affordable, top-notch insurance policies for professional estheticians
Take a look at our comprehensive list of why BBI would be a great insurance provider for your esthetician business:
A+ Rated
Our easy, online process takes less than 10 minutes to complete
24/7 access to your insurance documents with your online user dashboard
Filing a claim is easy and fast
Make adjustments to your policy at any time
Ability to add additional insureds to your base policy at any time
Our base policy is affordable, starting at just $96 / Year
Customizable policy options to fit your business needs
Optional endorsements available if you need additional coverage
No association or membership fees
Upon purchase, you'll have the ability to select your insurance policy effective date
If you have any questions, you can chat with one of our certified insurance agents, or give them a call. We are happy to help you with what coverage is available for your specific type of esthetician services that you provide.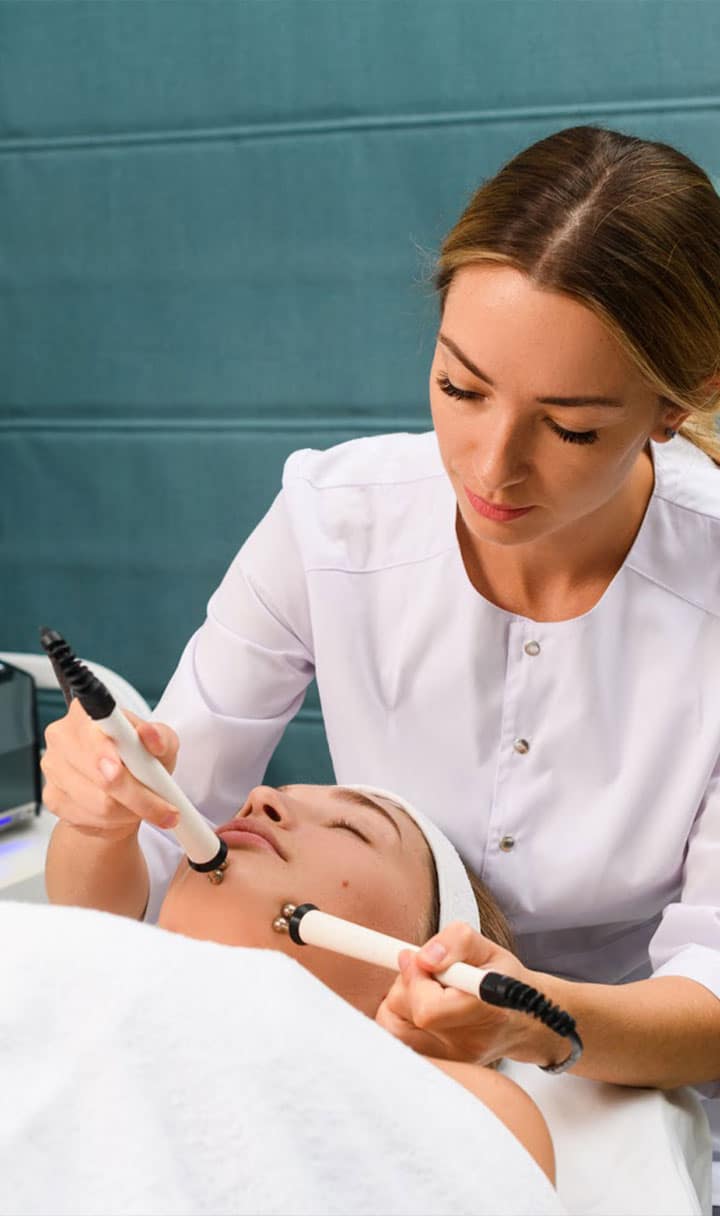 What Are Some Examples of Covered Claims?
While each policy has coverage specifics, here are some actual claim examples that BBI has covered. Without esthetician insurance coverage, you could be held liable for these claims.
Claim filed for negative reaction to facial treatment ingredients
Lawsuit against esthetician for scarring after eyebrow waxing appointments
Chemical damage during a lash appointment to clients eyes resulted in a claim
Tearing skin during a Brazilian wax left a policy holder with a large claim
All policies have conditions, limitations, and exclusions, please read the policy for exact verbiage. Claim scenario circumstances vary in nature and similar claims do not guarantee coverage. You could be held liable for any damage done to your client. Make sure that you are aware of any allergies that your clients may have beforehand, and always work with precautions and care.
Questions About Esthetician Insurance?
We Have the Answers
Join the thousands of Estheticians nationwide who have found peace of mind by purchasing liability coverage from BBI.