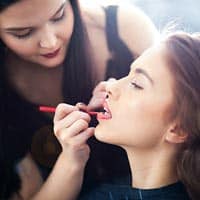 Being a cosmetologist requires you to get up close and personal with your clients. Whether you're skilled in esthetics or providing other creative services to clientele, there's a reason you need cosmetology insurance.
Cosmetology insurance can not only increase your credibility within the community, but it may also protect your business against bodily injury, property damage, and professional liability claims.
Though you might think being named in a lawsuit unlikely, the truth is, cosmetologists get sued all the time and it's definitely not worth risking your career.
With the help of cosmetology insurance, you could be protected against these and other risks. Not all policies are created the same, so it's crucial to understand what coverage you're getting.
So let's jump right in and break down the basics of cosmetology insurance and the risks that your policy may cover.
Common Cosmetology Industry Accidents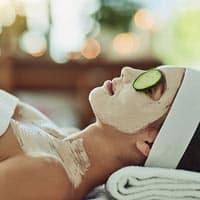 Being in the cosmetology industry, there's no doubt that your passion is helping clients look and feel their best. But as you know, there are many risks you face on a daily basis.
For example, a skin treatment that gives your client an allergic reaction could result in them suing you over the procedure. The downside of being a cosmetologist is that accidents are inevitable. By carrying cosmetology insurance, you'd likely be protected from the financial burdens accompanied with these accidents.
Some of the most common accidents you might run into include: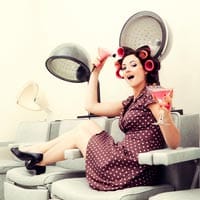 Slip-and-Falls
Cuts
Chemical Damage
Burns or Damages
Incidents arising from the use of unsanitary tools
Theft to professional property
Whether you work as an independent contractor or in-house at a salon, there are numerous reasons to have insurance specific to you and your industry.
Who is Covered Under my Policy?
By now you may be wondering, "Who is covered within my policy?"
Your cosmetology insurance policy includes general and professional liability coverage. Under these policies, you are able to add an additional insured. This does not necessarily allow you to add an assistant, employee, or friend but rather protects a separate person or organization in the case of a claim, such as your employer or the venue owner at an event you're working, to your policy which can provide coverage for both you and the additional insured.
Hopefully, this hasn't been too confusing. Just in case, let's go over some definitions to help you understand better.
What is General Liability?
General liability insurance covers bodily injury and property damage arising out of premises, operations, products, or completed operations. It may also provide coverage for personal and advertising injury claims.
What is Professional Liability?
Professional liability insurance, also known as errors and omissions insurance (E&O insurance), is designed to protect you from claims that a professional service you provided resulted in physical or financial harm to a client.
What is an Additional Insured?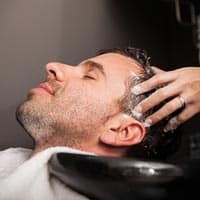 An additional insured is a person or organization that you can add to your insurance policy by endorsement. When providing additional insured status to a person or organization, your policy can provide coverage for that additional insured from claims that derive out of your negligence.
For example, if you rent a booth at a salon that requires you to name that salon as an additional insured, your policy can provide coverage to the salon if a claim occurs during your operations and the salon is held liable for your negligence.
You can find out more about additional insureds here.
Where Can I Get Cosmetology Insurance?
Cosmetology insurance allows you financial peace of mind to use your wisdom to help others feel good. With your policy, you can rest easy and do what you love.
Learn more about Cosmetology Insurance today to find the best solution for you and your business.
If you are a salon or spa owner and need a business owner policy click here.