How Insurance Works for You: 4 Real Massage Therapy Claims
As a busy licensed professional who spends their days caring for others, you're more than familiar with the term "self-care". Part of your self-care routine should include carrying massage therapy insurance.
No quote process   •   Instant coverage   •   A+ rated insurance Carrier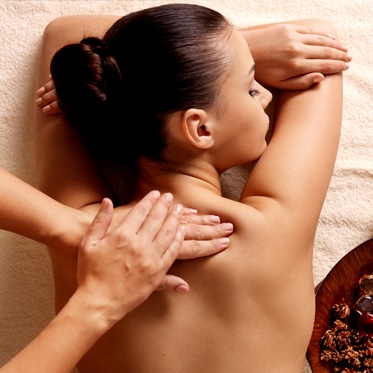 Let's talk about insurance.
Malpractice insurance, also known as liability insurance, is essential because of the peace of mind provides as you tend to your clients' needs. Accidents can and do happen every day, even to the most experienced massage therapists. Here are a few real claims that fellow massage therapists have encountered. We've included insurance definitions for reference.
General liability insurance
protects you from claims that happen as a result of normal business operations, such as bodily injuries a third-party may sustain.
Professional liability insurance
is designed to protect individuals who provide services to third-parties, such as massage therapists, and can respond to negligence claims made by a client. The coverage focuses on alleged failure to perform on the part of, financial loss caused by, and error or omission in the service by the policyholder.
can cover materials being transported over land or being stored in an off-site location. Your items can run the risk of theft, fire, and environmental damage and inland marine coverage may respond to these circumstances.
Covered by general liability
A massage therapist slipped and fell onto their client's face causing several fractures.
Covered by professional liability
Claimant alleges severe pain and nerve damage possibly from too much pressure during their massage.
Covered general liability coverage
A client fell off the massage table, hit their head, and filed a claim.
Covered by general liability coverage
A client sat on a massage table and it broke. The claimant sustained a broken tailbone.
Join the thousands of massage therapists nationwide who have found peace of mind by purchasing liability coverage from BBI.
With over 250 types of massage therapy methods to choose from, we don't want to restrict to specific types. We believe they are all beneficial. With a BBI policy, all modalities are covered on one policy, for one low price. Some of the most popular types of methods include: