You've built up your skills and expertise over the years. You love working with people and helping them feel their best. And now you're looking for your next challenge—to open your own salon and spa!
But, how to start a salon and spa business? Going from employee or independent contractor to business owner may seem daunting but it doesn't have to be. 
Here we'll walk you through the 5 essential steps for how to start a salon and spa business. 
How to Start a Salon and Spa: 5 Critical Steps
If you want to open your own salon and spa business, you need to plan and prepare for it. Just having technical esthetician, hairdressing, or cosmetology skills is not enough to run a successful business.
You also need to know the technical details of how to start a salon and spa business. We're going to cover the 5 steps to do it, but keep in mind that this is just an overview. We recommend checking out resources such as the US Small Business Administration to dive in deeper. 
Here are the key steps to open your own salon and spa business:
1. Write a Salon and Spa Business Plan
This first step might not be the most exciting one, but it's a foundational step if you want to open your own salon and spa. 
A business plan needs to cover these key features: 
Services:

Consider both your skills and qualifications or training when deciding what to include in your service list. Your salon or spa business plan might include one focus area, such as massage therapy, or a variety of services including hairstyling, facials, manicures and pedicures, skincare, or body treatments. 
Financial details:

This is where you'll spend a lot of time developing a salon or spa business plan. Think through financial details such as your fixed and variable expenses (i.e., rent, salon and spa insurance, staffing, equipment, and supplies). From this, you need to determine your pricing structure, potential sales and revenue, and how much your salary will be.  
Location:

While creating your salon and spa business plan, think about where you will operate. Make sure you secure a space before moving on with more planning to open your own salon or spa.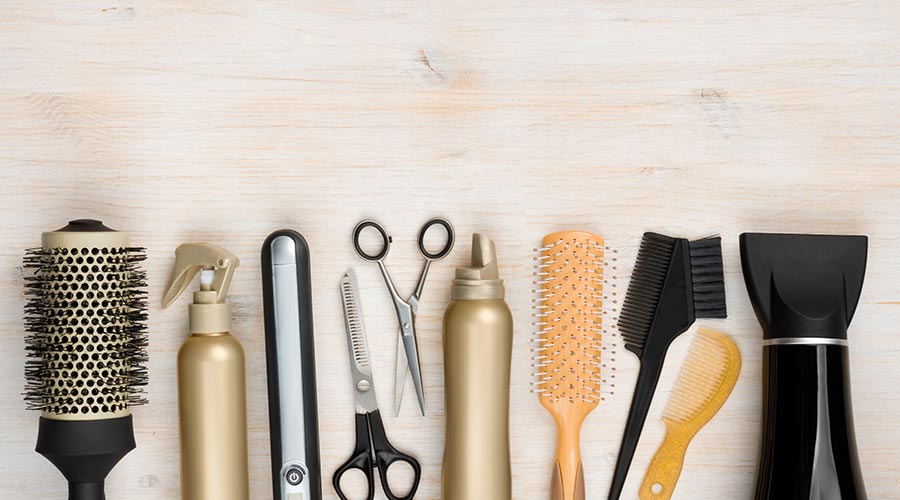 2. Purchase Supplies and Equipment
After you've secured a location and developed a thorough spa and salon business plan, you can start getting the physical space ready. This is where it starts becoming real! You get to purchase supplies and equipment that brings opening your own spa and salon to life. 
Here are some potential supplies and equipment to think about: 
Furniture and bigger items: This includes things like massage tables, hairstyling chairs, mirrors and lights, and other big-ticket items. 
Beauty products or supplies:

Shampoo and conditioner or other hair products, wax and wax warmers, nail polish, and massage oils. 

Decor:

Reception area items, pillows, artwork, lamps, and other items to make the space beautiful and relaxing. 

Business supplies:

Computer, phones, and other technology, paper and pens, point-of-sales (POS) system, and other administrative needs. 

 
What you purchase depends on your specific services, the space you operate, and things that are essential to running your business.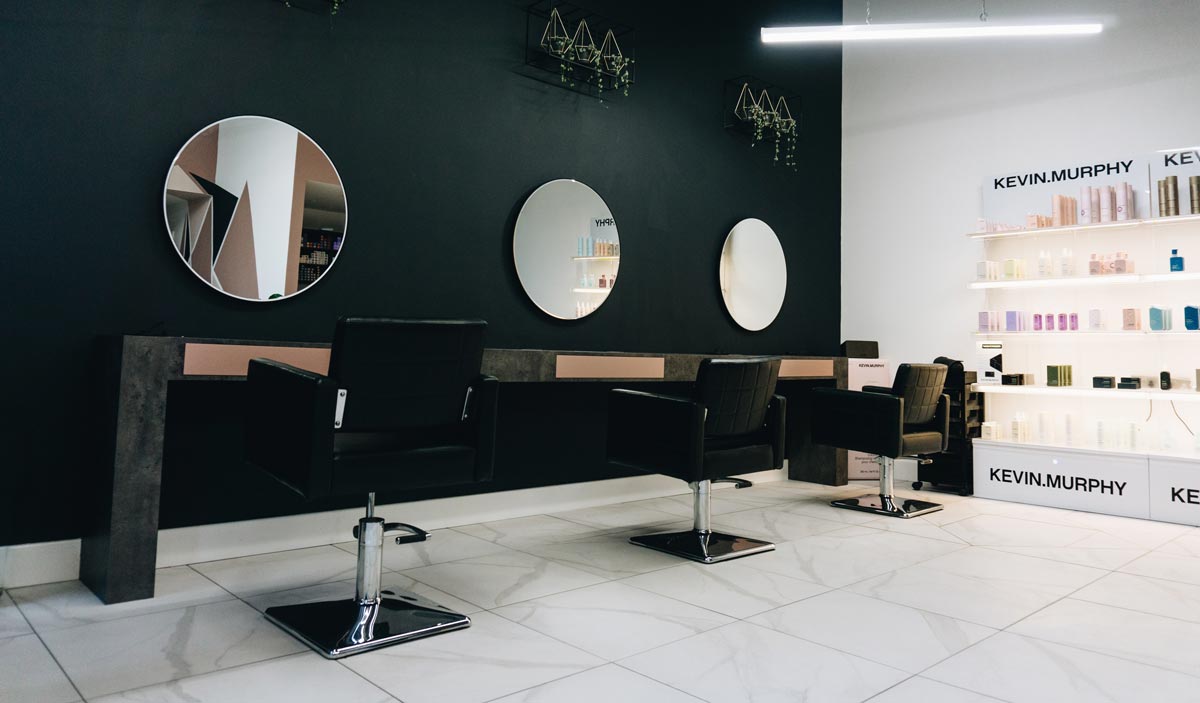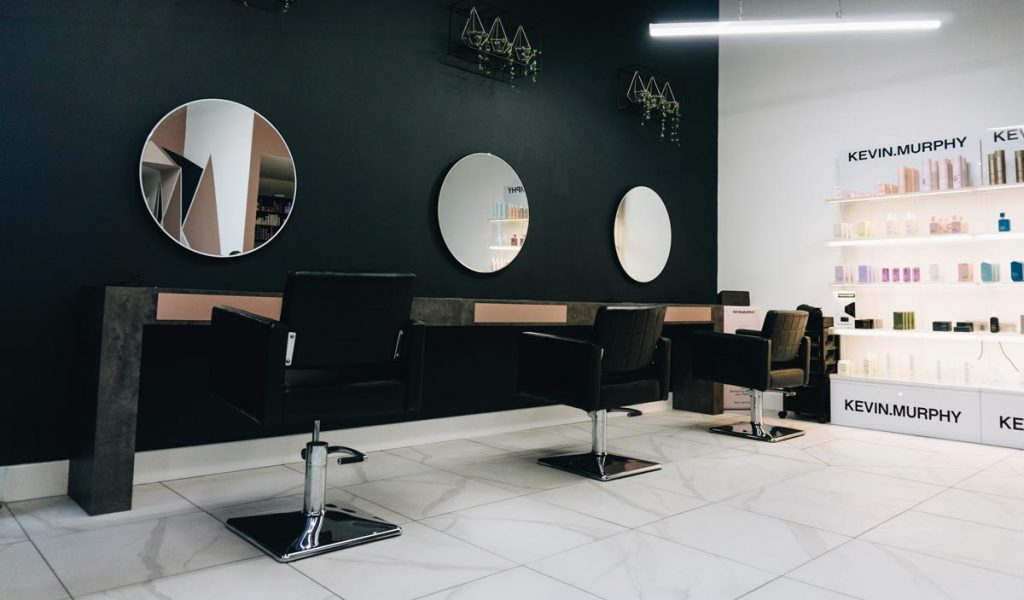 3. Protect Your Business with Salon and Spa Insurance
After you've purchased items and invested time into developing a salon and spa business plan, you need to protect it. 
The best way to protect your salon and spa business is through salon and spa insurance. It's the only way to ensure that your hard work and investment of both time and money are protected in the event of something unexpected. 
Salon and spa insurance through Beauty and Bodywork Insurance, for example, covers 250 modalities and provides coverage for: 
General liability salon and spa insurance

Employment practices liability insurance

Tools and supplies coverage
It's important that you understand the risks of starting a salon and spa business. There is personal risk (i.e., a customer sues you) or risk to your physical building and supplies (i.e., weather events or theft). 
Purchasing salon and spa insurance from experts in the industry is a good way to ensure that you have the coverage you need. If you'd like to talk more about your business or learn more about our salon and spa insurance options, visit us at BBI Salon and Spa Insurance. 
Insurance isn't always the most exciting part of being a business owner, but it's a key step for how to start a salon and spa business—you don't want to skip this one.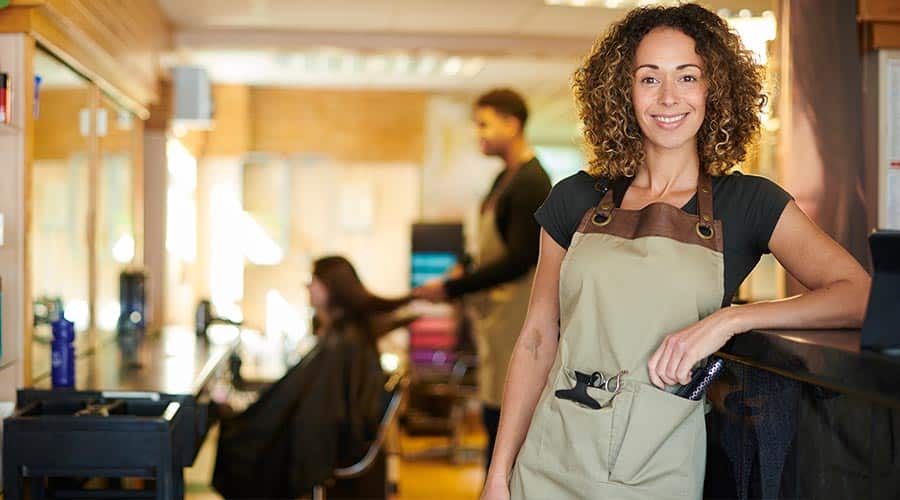 4. Brand and Market Your Salon and Spa Business
You've got a space, a plan, and your salon and spa insurance—it's time to get the word out there!
When you open your own salon and spa, you want everyone to know. Focus on building a brand that will speak to your ideal customer. When considering your brand, think about the following items: 
Colors and images:

Visually, what's the look you're going for? It could be bold and bright or simple and minimalistic. Pick out colors, patterns, and images that represent your brand and keep it consistent in your marketing. 
Tone and style

: When you talk about your salon and spa business, what's the tone? Is it friendly and open or more corporate and professional? 
Once you have a strong brand image and identity, you can start marketing your salon and spa business. Getting the word out is a key step for how to start a salon and spa business—without customers, you don't have a business!
There are a few essential marketing strategies you can use for promotion: 
Email marketing:

Start collecting an email list with any inquiries you receive or past customers. You can start sending out regular emails or a weekly newsletter with promotions, product highlights, or information about your salon or spa business.
Website:

Having a strong website is a must! You want an attractive, easy-to-navigate website that customers can find and understand. Consider working with a professional website builder and SEO (search engine optimization) expert to ensure your website is visible when people search in your area. 
Social media:

We don't have to spend a lot of time on this one—social media matters. Everyone's online these days, so meet your clients where they're at by building a fun, engaged presence on Facebook, Instagram, and TikTok. 
Word-of-mouth:

You started your own salon or spa business—be proud of it and talk to everyone about it. You can also ask your customers to share with their friends and family, too.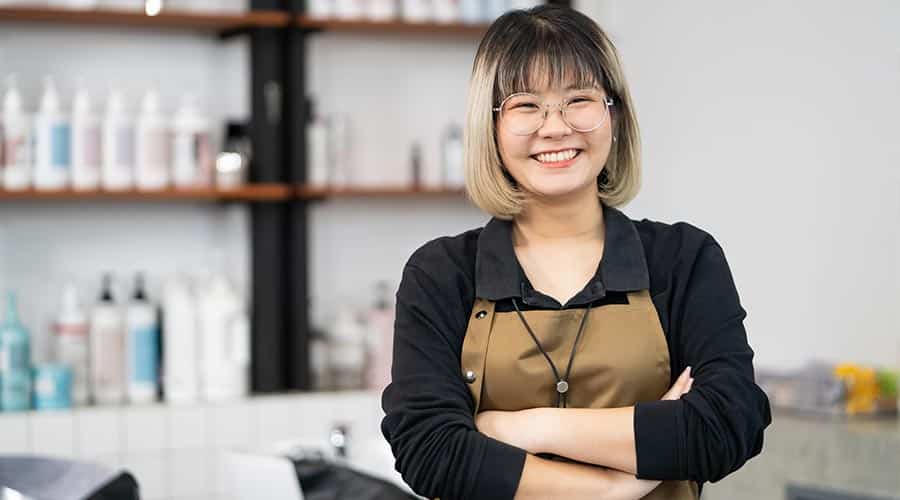 5. Get Started! Open Your Own Salon and Spa
Everything's in place—it's go time. You're ready to open your own salon and spa and welcome customers in. At the beginning of your salon and spa business, focus on promotions and bringing more potential clients in. 
As you continue to grow and expand, you might think about bringing on additional staff to help with the workload. You'll also start to refine your processes and systems, ensuring that all the day-to-day tasks are running smoothly. 
We hope this helped guide you on how to start a salon and spa business. From writing a business plan to getting your salon and spa insurance to building a brand and promotion plan—you've got this. Go out there and open your business!