As a professional bodyworker, you try to create the perfect atmosphere for your clients. Performing specialized treatments requires technique and attention to detail. While you may be a skilled bodyworker, obtaining bodywork insurance protects you and your business in case an accident does occur during the client's appointment.
Purchase online in minutes!
Fast & Secure Online Purchase
Buy Today & Get Immediate Coverage
Download Proof of Insurance at Checkout
Microcurrent & Cupping Endorsements
10 Minute
Bodyworker Insurance
Application Process
Set up a reminder for the day you want to purchase. No pressure. No hassles.
Give us a call and let our licensed agents help you.
BBI is the coverage you need
There are risks associated with body work. For example, a client could have an adverse reaction to a cream applied to their body, or an individual could slip and fall and crack their head open in your spa. These could be instances where you would be held liable and be forced to pay the client's medical bills.
While it is impossible to prevent every mishap, you can prepare by purchasing bodyworker insurance. Here at Beauty & Bodywork Insurance (BBI), our goal is to provide you with the most liability coverage at the best price. Plus, if you are a student we offer a discount to help you as you start your career path.
Join the thousands of beauty professionals nationwide who have found peace of mind by purchasing liability coverage from BBI.
General & professional liability limits
The most your policy will pay in a 12 month policy period for bodily injury and property damage claims that you become legally obligated to pay due to your business and professional services.
The maximum amount your policy will pay in a 12-month period for bodily injury and property damage claims that result from the products you use to perform your services. However, it does not cover products that are sold or distributed.
The amount that your policy will pay for claims arising out of one or more of the following offenses:
-False Arrest, detention or imprisonment
-Malicious prosecution
-Wrongful Eviction or Wrongful Entry
-Oral or written publications that slander or libels a person or organization
-Oral or written publication or material that violates a person's right of privacy
-The use of another's advertising idea in your advertisement
The maximum the insurance carrier will pay for a bodily injury or property damage claim that you become legally obligated to pay due to your business and professional services.
Applies to damage by fire to premises rented to the insured and to damage regardless of cause to premises (including contents) occupied by the insured for 7 days or less.
i. Please note these are brief definitions of coverage. Your policy may be more restrictive in its language. Refer to the actual policy for a complete description of coverages and exclusions. If you would like to see a sample policy, please contact us.
The Bodywork Insurance Program was launched in the Fall of 2012 by Veracity Insurance Solutions, LLC.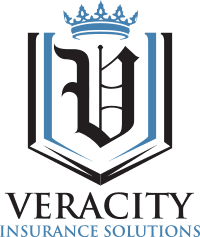 Veracity Insurance Solutions
Veracity Insurance Solutions, LLC is the program administrator and general agent for Beauty & Bodywork Insurance. Veracity began focusing on specialty general liability, product liability and program business insurance in 2002. Since then, they have been involved in the creation and ongoing administration of over 20 different association-based and Risk Purchasing Group programs. Located just South of Salt Lake City, Veracity is committed to providing each client the best price and service possible. With over 40,000 small business accounts serviced, Veracity's team has the experience and expertise necessary to meet your needs.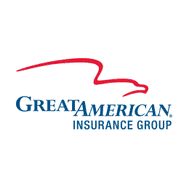 Great American Insurance Group
Great American Insurance Company is committed to helping individuals and businesses secure a healthy financial future. Since 1872, their insurance operations have been providing insurance products and services tailored to meet the specific and ever-changing needs of their customers.
Their lead insurer, Great American Insurance Company, is rated "A+" (Superior) by A.M. Best. (Rating affirmed February 21, 2014)
There are many different modalities and practices in the bodywork industry. We believe that all of these are useful and don't want to exclude any of them. Our BBI policy was created to give professionals and students the insurance they need at a price they can afford. Some of the other methods included in the policy include: