If you're an entrepreneur who loves doing hair, you may have considered creating a mobile beauty salon. A mobile beauty salon gives you the freedom to take your skills and business on the road—whether that's to a corporate office, a client's home, or other location.
With a mobile beauty salon, you have more flexibility than a traditional salon because you can go to any location you'd like. You can travel with all your supplies and equipment and do cuts, colors, styling, and more out of a van or trailer. A major advantage to a mobile beauty salon is that you don't have to pay rent at a salon—you simply purchase your vehicle and work from there.
Today we'll talk about how to start a mobile beauty salon business. We'll walk you through eight important steps you'll need to follow to start a successful mobile beauty salon.
What are the Benefits of Starting a Mobile Beauty Salon?
Starting a mobile beauty salon is a smart move with lots of benefits. It can help you thrive in the competitive industry and is suitable for both experienced stylists and newcomers. Here are the five benefits of starting a mobile beauty salon.
1. Flexibility for the Business Owner
You can easily move your business to different locations and serve a wider range of customers. This flexibility also caters to clients who can't visit a traditional salon. A mobile salon can adapt its schedule to accommodate clients and provide services during evenings or weekends. Overall, the flexibility of a mobile salon allows you to meet client demands and maximize business potential.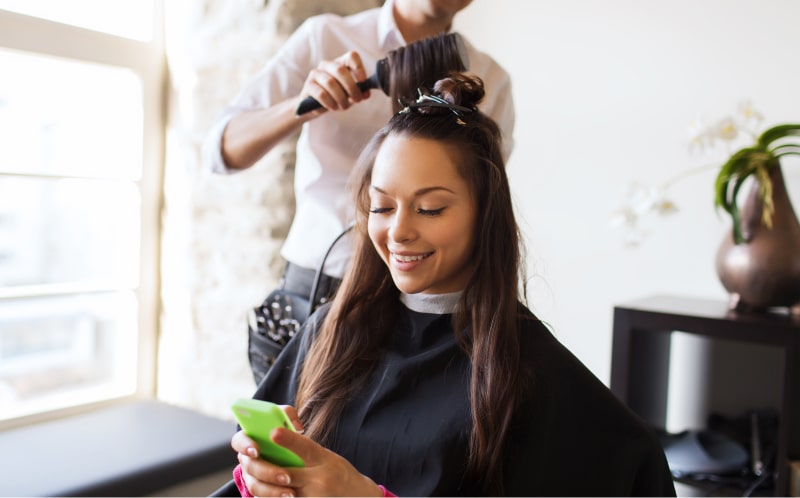 Traditional salons require payments for rent, utilities, and maintenance. However, with a mobile salon, these costs are eliminated since there is no need for a physical space. Staffing expenses can also be reduced as the business can be operated by a small team or even just one person. This lower overhead enables competitive pricing and a potential profit margin increase for the salon.
3. Increased Customer Reach
With a salon on wheels, you can reach customers in different locations, like residential areas, offices, and events. This allows you to tap into a wider customer base and attract individuals who can't visit a traditional salon. A mobile salon also caters to customers with physical limitations or those who prefer doorstep services. Overall, it expands your customer reach and attracts a diverse clientele.
By offering salon services directly to customers' locations, you can differentiate yourself from traditional salons. This approach caters to those with difficulty or who prefer not to travel to a salon. A mobile salon can also attract new customer segments like busy professionals, stay-at-home parents, or individuals with limited mobility. You can gain a competitive edge and build a loyal customer base by providing personalized and convenient services.
8 Steps on How to Start a Mobile Beauty Salon Business
To begin your mobile beauty salon business, here are eight steps to guide you:
1. Create a Business Plan
The first thing you'll need to do when starting a mobile beauty salon is create a business plan. A business plan entails all the nitty-gritty details of your business and how it will be run. You will need to establish which services you will be providing and how much you will charge your clients. You'll also need to come up with a budget so you can know how you'll be spending your money and have an effective way of tracking your expenses.
When creating your business plan, you'll also need to establish where your business will operate. Perhaps you choose one city and have a 25-mile radius where you will travel with your mobile beauty salon. You'll also consider who your market will be—whether that's visiting corporate offices or going to clients' homes.
2. Decide Which Services You Will Offer
Starting a mobile beauty salon business requires making important decisions. One such decision is determining the services to offer. This can include haircuts, hairstyling, manicures, pedicures, makeup applications, and other beauty treatments. Offering various services allows you to reach a larger customer base and increase the potential for success. Research
market demand
, analyze competition, and consider your target audience's preferences when selecting services for your mobile beauty salon business.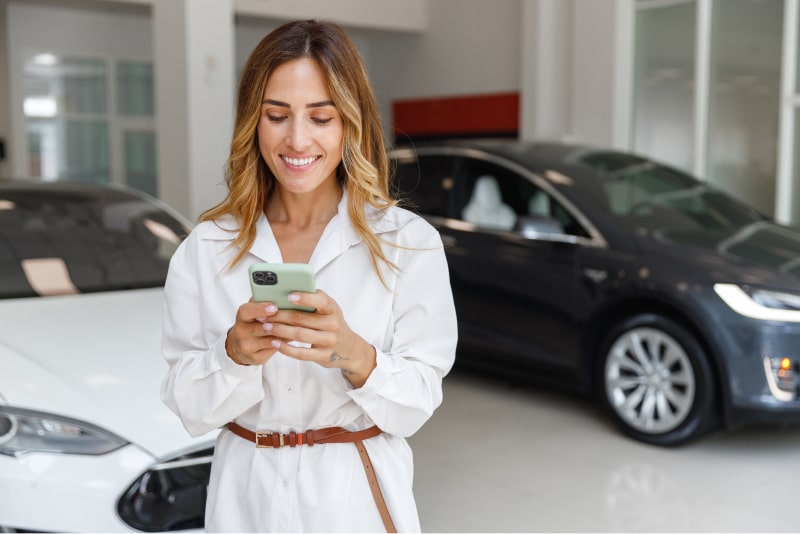 3. Obtain Necessary Licenses and Permits
To start a mobile beauty salon business, you must obtain the required licenses and permits. These may vary depending on your location and the services you offer. Check with your local government or regulatory agency for specific requirements. This could involve getting a cosmetology license, registering your business, and obtaining necessary permits for a mobile business. The right licenses and permits ensure a legal and successful start to your mobile beauty salon business.
4. Select Your Vehicle, Equipment, and Supplies
When considering a vehicle for your mobile beauty salon, you must choose between a van, bus, or a trailer with an existing vehicle. This requires thorough research and effort, as you'll need to equip and transform the vehicle into a salon. However, it's important to note that not all stylists require a vehicle, as some can travel with essential supplies and offer services at clients' locations.
Next, carefully choose the necessary equipment and supplies to provide quality services. This includes hair-cutting and styling tools, nail care supplies, and skincare products. Investing in high-quality and reliable equipment ensures top-notch service for your clients.
5. Build a Professional Network
Connect with other beauty professionals like
hair stylists,
makeup artists, and nail technicians to expand your services and provide a comprehensive beauty experience. You can learn from experienced individuals, stay updated on the latest trends, and collaborate on projects or referrals through networking. A strong network establishes your credibility and reputation, attracting more clients and opportunities for your business.
6. Create a Mobile-Friendly Website and Online Presence
To start a mobile beauty salon business, you need a strong online presence. A mobile-friendly website is crucial for attracting customers in today's digital age. A well-designed and mobile-responsive website is essential for showcasing your services and booking appointments. It should be easy to navigate and view on mobile devices. Establishing an online presence through social media and online directories can also enhance your visibility in the beauty industry.
7. Develop a Marketing Strategy
You must know and develop
marketing strategies
for your beauty salon to succeed. This involves identifying your target market, understanding their needs, and finding the best way to reach them. Consider creating a professional website and social media pages to showcase your services. Offer
promotions
or discounts to attract new customers and network with local beauty industry professionals. Don't forget to highlight the convenience of mobile appointments and the importance of exceptional customer service to stand out from the competition and build a loyal client base.
8. Purchase Salon Insurance
It's important to have the right insurance coverage when starting a mobile beauty salon business. Mobile salons operate in various locations, exposing them to risks like accidents, injuries, or property damage. Salon insurance protects your business and provides peace of mind. It covers liability, property damage, equipment protection, and other potential incidents.
Beauty and Bodywork Insurance
is here for you to provide a comprehensive coverage tailored to your specific business needs.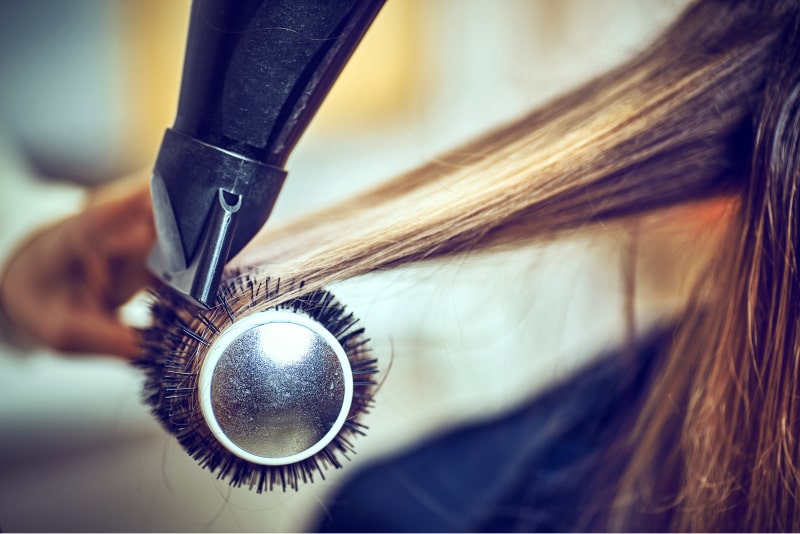 Commonly Asked Questions About Mobile Beauty Salons
Here are some of the more commonly asked questions about mobile beauty salons that might prove helpful in starting your business!
What is a Mobile Beauty Service?
A mobile beauty service is when the beauty service is provided at the client's location. It is becoming more popular because it is convenient and flexible for clients who can't visit a salon. Trained
beauty professionals
bring themselves to the client's home, office, or wherever is convenient.
Is Mobile Beauty Salon Profitable?
Yes, a mobile beauty salon can be a profitable venture. According to
Fortune Business Insights
, the global salon services market was valued at $215.65 billion in 2022. It is projected to grow from $230.64 billion this year to $383.88 billion by 2030.
Can Mobile Hair Stylists Wash Hair?
Different stylists have different preferences regarding whether you should wash your hair beforehand. Some stylists are willing to wash your hair, but only if there are appropriate facilities. Mobile services typically cannot provide tap attachments for washing hair at client homes. If you want your hair washed, you will need to position your head over the sink.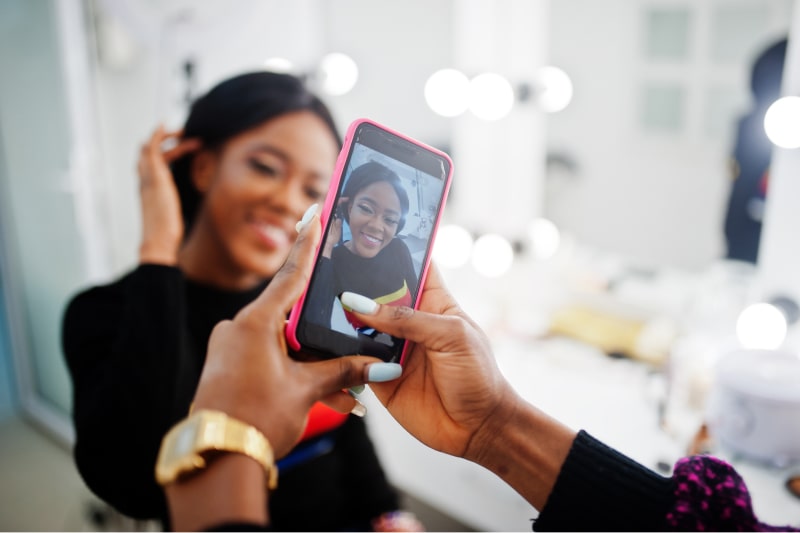 Protect Your Mobile Beauty Salon Business with BBI Now!
With the increasing popularity of mobile beauty services, competition is tough, and it is crucial to have proper protection to ensure the success of your business. Beauty and Bodywork Insurance specializes in providing insurance coverage, including liability claims, property damage, and theft protection. Protect yourself and your business with
Hair Stylists Insurance
to make you feel secure knowing your business is protected from potential financial losses. Don't wait until it's too late;
contact us
today to get started!