Are you an esthetician looking to attract new clients? Here at
Beauty and Bodywork Insurance (BBI)
we do more than offer
esthetician insurance
. We have compiled a list of tips and suggestions to help you attract new clients. These include developing a sensational referral program that reaches out to future clients, showcasing an optimized portfolio, protecting your business with esthetician insurance, and more.
Referral Program
Effective referral programs consist of three distinct elements: specific promotion, enticing incentives, and building a base of loyal customers. Together they drive a referral program that effectively reaches out to your potential clients.
Specific Promotion
Prior to launching your referral program, map out the specific platforms you would like to use to promote your deal. These outlets may include:
Facebook
Twitter
Email
Pamphlets
Referral Cards

Enticing Incentive
Don't confuse your customers. Dial your promotional efforts to one call to action you would like your customers to take.
Examples include:
Client receives 20% off their next treatment if their referral books an appointment.
Free facial for every three friends a client refers.
Refer a friend and both individuals receive 10% off their next treatment.
Loyal Customers
In order to have a successful referral program, you must create a following of as many loyal customers as possible. Create loyal customers by developing a rewards program or offering gifts to those who utilize your services a certain number of times.
Once you build your base, reach out to these customers and introduce them to your new referral program. Good customer service is important because satisfied customers are more inclined to spread the word and encourage others to take advantage of a service they love.
Showcase Your Portfolio
Utilize Instagram as an online extension of your physical portfolio. Share original content to people looking for esthetician or beauty tips. Posting dramatic before and after images can push an online consumer to action.
To increase views of your work via social media, incorporate hashtags. In a recent study, nearly 75 percent of social media users now use hashtags on their personal posts. And, nearly 50 percent of those users suggest they use hashtags as a navigation tool to find specific content.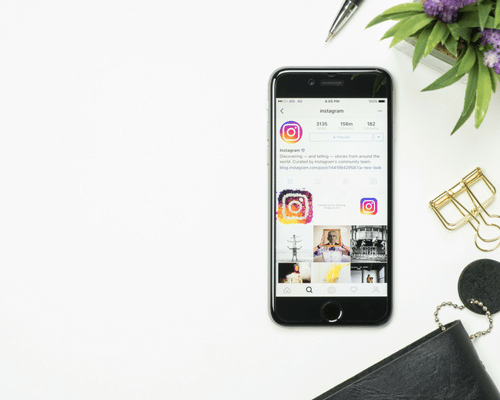 Tap into the navigational benefits of the hashtag. Post attractive images of your service with hashtags describing the service. Consumers will search the service they are interested in using hashtags and will discover your talent.
While the hashtag and image serves to attract the consumer, it is up to you to make their intrigue turn into a quick-and-easy conversion process. Enhancing your profile with a link to book an appointment will allow online consumers a quick booking process.
Instagram Online Booking Tool
To guide customers to book a service with you, insert an online booking page into your Instagram profile's website link. Beyond inserting the link, add a sentence to your personal bio mentioning the link above allows you to book online. You can make Instagram a one-stop-shop for showcasing their work and securing clients.
Create Long-term Solution Plans
To help improve client retention throughout the entire year, you must abandon the common question, "When would you like to reschedule?" and instead transition to "Here is a long-term treatment plan for the next six weeks." Through consulting with your clients, you have likely learned their long-term goals for their skin. Using that knowledge, establish a treatment plan that spans for several weeks to reach that goal.
Discuss with your client what treatments you will do and when you will do them. Breaking down all the treatments allows you to explain the benefit of each service and will increase the odds your client will return more frequently.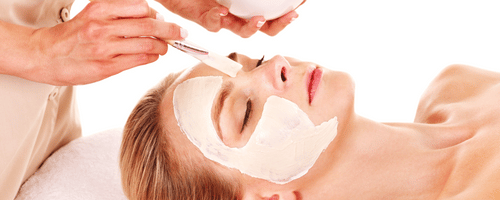 Build Credibility with Insurance
Tell your clients that you are an insured and licensed esthetician by posting the BBI badge on your website. Esthetician insurance provides peace of mind not only to you as the esthetician, but to your client as well. Accidents can and do happen when working so closely with another human's skin.
Esthetician insurance from BBI is only $96/year. No hidden fees and no membership is required. Our quote-to-coverage process is handled completely online. Immediately after purchase you will have access to policy documents 24/7. Buy today!