Here at Beauty & Bodywork Insurance (BBI), we understand that as cosmetologists and beauticians, you are always looking for innovative ways to drive traffic to your salon, boost your business, and retain your clientele. Therefore, our marketing experts have composed this list of simple, yet effective ideas to assist you in promoting your business.
1) Position Yourself Strategically Within the Market
Set yourself apart from your competition by creating a look or beauty service that only you can provide.
Keeping up on current trends and local competition is a great way to not only stay educated, but doing so will allow you to be able to combine your learned tools into a style or technique that is all your own. This will help you define your niche and create a look or service that guests will continue to seek you out for.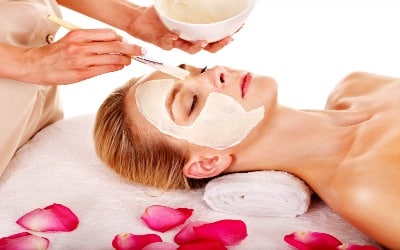 2) Use Social Media to Create Brand Awareness
Social media platforms are a simple yet effective way to generate brand awareness and develop a presence. Use Facebook live videos, create a hashtag for your clients to use, and engage with trending topics on Twitter to get your name out there.
Good, quality content on social media is a must for designing your image. Your social media accounts should reflect how you want the world to perceive you and your business.
3) Hold a Promotion, Contest, or Event
Engage with your guests and online fans by offering a free service or product. This will motivate people to become involved with your brand and share your content, website or social media pages which in turn, generates a stronger online presence.
User generated content is also helpful because it cuts down on time that you have to spend developing it.
People love free stuff. So encourage your clients to enter a photo contest, share your Facebook posts, or attend your event by giving away an incentive. This motivates people to try your product or services.
However, each state has varying laws for promotions and sweepstakes, it's a good idea to find out what those are, so that you're not breaking any laws. Here is a great resource to help you get started. If in doubt, contact a lawyer to review your proposed promotion or sweepstakes.
4) Use the News
If you are networking and teaming up with another partner within the community to host an event or giveaway, reach out to your local news outlets, radio shows, or bloggers. This is a great and free way to promote yourself and your business.
An added benefit of this type of public relations outreach is that it can generate link backs to your website which is an important Search Engine Optimization (SEO) tactic. Link backs give you more authority and helps to increase your website's rankings on search engines.
5) Create and Send out a Survey
Marketing doesn't work without data. Sending out a survey to your current customers not only opens the lines of communication between you and them, but also helps you gauge the areas you need to improve and which areas or services are the most successful. Google Forms is a great way to do that.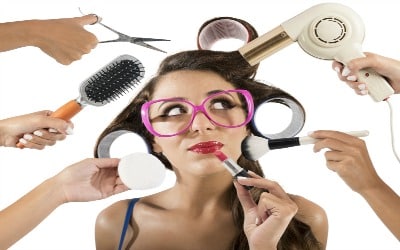 6) Send Clients a Personalized Handwritten Card in the Mail
Sending birthday, thank you, or holiday cards is an inexpensive yet effective way to encourage consumer loyalty and maintain client relationships. We live in competitive times; brand loyalty is slowly phasing out and consumers tend to go where they can get the best value for the lowest price. According to Dr. Robert Cialdini's first rule of his 6 Principles of Persuasion, the rule of reciprocity, and a study conducted by sociologist Phillip Kunz, simply sending a birthday card can help retain customers.
7) Purchase a Beautician Insurance Policy
Cosmetology or Beautician Insurance coverage gives your business the edge in a competitive industry because it sets you apart from your competitors. Holding a policy shows your clients that you invest in your business and therefore you'll invest in them.
Publicizing that your business is covered by quality liability insurance is a way to distinguish yourself as a credible professional and it creates trust between your brand and your customers. This also creates value for your clients, which will make people want to use your services over your competitors.