Student liability insurance for massage therapists
As a massage therapist student, you develop an array of skills to set yourself up for success. Learning all of these skills properly is critical so you can provide the highest quality of care to your clients. It's important to keep in mind that even as a student you face a unique set of liability risks—and that's why Beauty and Bodywork Insurance has put together a student liability policy just for you.
Setup a reminder for the day you want to purchase. No pressure. No hassles
Discounts on

Massage CE

Courses
Purchase a BBI policy to get your 25% off discount code for courses that:
Are accepted by AMTA, ABMP, and NCBTMB
Offer a 100% money back guarantee
Meet licensing renewal requirements for most states
Are pilot-tested by massage professionals
Focus exclusively on massage therapy

The Leader in Home Study Massage CE
No quote process   •   Instant coverage   •   A+ rated insurance Carrier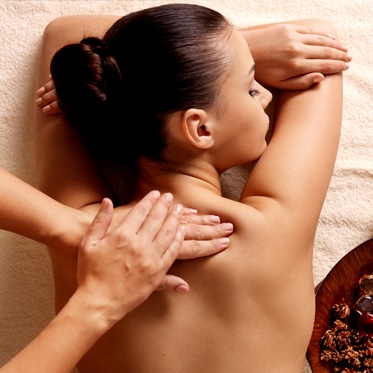 Let's talk about student liability insurance.
Your schedule is already busy as it is—consider how you would be affected if you were saddled with a lawsuit because of a client getting injured. Would you be able to get through it all? Or how would you respond if your equipment was stolen?
Right now, your top priority is gaining the education and learning the skills you need to be a successful licensed massage therapist. You shouldn't have to worry about potential liability issues or property damage costs. With student liability insurance, you don't have to.
At BBI, we look out for students, and we have a policy (and price) tailored specifically to you. So, what is massage therapy insurance? Why do you need it? How will it help? Don't worry, we have all the answers for you.
1. Protection from injury due to negligence
If a client gets injured due to your negligence, you can be held liable and end up being stuck with the costs of a lawsuit. Negligence is the operable term here—you can try as hard as you can to prepare and maintain a safe environment, but even the smallest slip-up can result in you being deemed negligent, and thus responsible for the costs associated with an injury lawsuit.
Massage therapy insurance can help cover costs associated with legal defense, settlement, and damages awarded to the plaintiff.
2. Protection from property damage
In addition to the potential for client injury, you also run the risk of property damage. Whether you're working in a space that you own or rent, massage therapy liability insurance can help cover the costs of property damage that the space you use may incur while on the job.
For example, an essential oil diffuser can malfunction and start a fire. On your own, you'd be looking at some inconvenient replacement and repair costs to fix the damage. With massage therapy insurance, you can file a claim and may have those costs covered.
3. Protection from injury due to negligence
Your work can often involve oils or hot stones. There are a number of inherent risks involved with these types of treatments, like allergic reactions and burns. Even the most simple of incidents could carry major financial implications. One massage therapist used hot stones on a client which resulted in some pain and blistering, and found herself on the receiving end of a lawsuit—she ended up being on the hook for $125,000 in damages.
In cases like this, these costs can be allayed by massage therapy insurance, as part of your general liability policy.
4. Coverage for damaged or stolen equipment
From your massage table to diffusers and lighting, your setup is not cheap. If your equipment gets damaged or stolen, your finances will take a hit if you're trying to repair or replace it on your own. Liability insurance can help with those costs.
As a student, you already have enough expenses to worry about. Massage therapist insurance is a security blanket that you can throw over your equipment to give yourself financial peace of mind knowing you won't be stuck with the costs of having to replace it all.