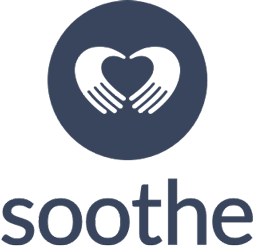 Out with the old and in with the new! Soothe is much more than a massage service. We now offer additional services that you're sure to love. Soothe introduces its new services including skincare, hair and beauty.
Skincare
Getting a facial has never been easier. Soothe provides several different types of facials, from acne, to age defying, to hydrating and anti stress, there's a wide range of options for everyone, even men's facials. These skincare services are built with your best skin in mind. Soothe's pros can improve your skin's texture, exfoliate and cleanse your skin, or treat a specific area or concern on your skin. Facials are intended to help you have healthier, younger looking skin.
Hair
From haircuts to blowouts and updos, Soothe has got you covered. If you're preparing for a big event or working from home, Soothe's pros can help you look and feel your best. Soothe offers haircuts for men and women. Don't hesitate to book a hair appointment on the Soothe website or app today.
How Soothe Works
2020 wasn't an easy year, and we could all use a little bit of pampering. If you're wanting to avoid germs at the salon or you don't have time to rush across town for your haircut, a Soothe professional can take care of that by coming to you. Whatever your desired service, a Soothe pro would be happy to relieve some of your stress by coming to your space.
Soothe's pros are trained in industry-leading safety and sanitation programs. Each pro is constantly monitored to ensure that expert techniques and the highest standards of professionalism are in place. Each one is also a licensed professional and trained to make sure that the working space is clean and safe.
Book an Appointment
Soothe makes it stress-free to book personal care services. Visit the Soothe website to see Soothe's service areas and to schedule your appointment with a Soothe pro today. You can also download the Soothe app to get started.
Get Insured
If you're already a Soothe pro and are looking to get insured, be sure to check out Beauty and Bodywork Insurance to purchase a policy today. When those accidents happen, you'll be happy that you're insured, so that you're not paying for those accidents out of your pocket.