Whether you're a makeup artist or a face painter, you've been tasked with making your clients look great. With high-definition cameras and parents toting phones that capture 20+ megapixels, technology affects your business.
Often, traditional makeup applications can't live up to the demands of technology being used to capture a bride's wedding day. Or for a five-year old's birthday, the line of kids at your booth stretches longer than their ability to wait their turn.
Enter airbrush makeup.
Regardless of the reasons, airbrush makeup can be the solution for these situations, saving your sanity and your customers' satisfaction levels. So, with that in mind, here are 5 reasons why airbrush makeup could be a wise choice for your business:
Reduced Risk for ContaminationOne of the most important parts of being a makeup artist or face painter is keeping your brushes clean between clients. The face is home to tons of bacteria, and transferring it from one face to another can lead to a host of problems, for you and your client.

With airbrush makeup, none of the tools ever touch the face, eliminating the potential for contamination. This can protect you from liability claims caused by unhygienic brushes or sponges. For this reason, BBI recently removed the exclusion on our insurance policies for airbrush makeup and face painting.
Better Coverage for Pesky Skin ProblemsIf your client has acne, rosacea, eczema, delicate skin, or other problems, airbrushing is gentle and offers great coverage that sits on top of the skin. Essentially, it works to blur imperfections and because it's so lightweight, it doesn't settle into wrinkles and scars or catch on flaky patches.
Speed Up Application TimesWhen you have a whole line of people to get through—whether it's the entire bridal party or hundreds of kids at a carnival—time is of the essence. Using an airbrush kit means flawless foundation is done in less than a minute. Or for face painters, stencils and bright colors provide fun designs in a fraction of the time.

Because most women don't want to spend all day in a makeup chair, if you can give them a beautiful look in less time, your ratings will go through the roof. And as a face painter, the more bodies that can get into your chair, the more money you'll make, increasing your business's profitability.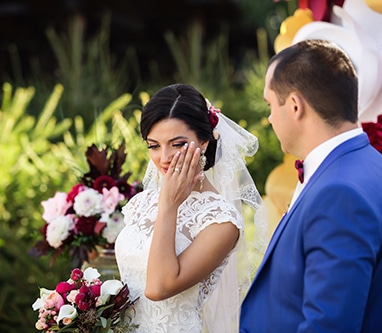 Improve Durability with Long-Lasting WearA lot of airbrush makeup is made to be water resistant and more durable. This means it leaves your client looking great because her makeup is sweat-proof, cry-proof, and rain-proof. For face painters, it also means you can expand the types of venues where you work, including water parks, pool parties, and more. Also, because some airbrush face paint is so durable, it won't smudge, leaving parents with happier kids. Trust me, they'll definitely thank you for that.
Expand Your Services with Greater VersatilityLet's face it: you run a business and making money is important. Adding airbrush makeup or face painting allows you to provide an additional service that will attract a new audience base. Whether that's a group of teenagers who're more interested in a cool airbrush arm tattoo instead of the traditional tiger face paint,or a client who is looking for special effects makeup to take their Halloween costume to the next level, you can cater to their needs.
What other benefits have you seen by using airbrush makeup as a MUA or face painter? We'd love to hear what we forgot to include. Simply comment below or on Facebook to join in the discussion.
Also, in case you missed it, BBI policies now cover businesses that provide airbrush makeup services. To learn more about our airbrush makeup artist insurance, please visit our page for airbrush makeup artists, or call us at 801-568-0548.