A career as a massage therapist can be both personally and financially rewarding, but before you can set up your practice, you need to make sure you've met all the legal and professional requirements. We've put together a comprehensive guide on what massage therapists need to know about licensing, insurance, and liability before starting their careers, and the best resources for getting their massage therapy certification.
What is a Massage Therapy License?
A massage therapy license is a state-issued credential that proves you have met the necessary requirements to perform massage therapy as decided by the state licensing board — usually a collection of industry and health officials. It's an absolute must-have before starting your practice as operating without a license leaves you vulnerable to criminal and civil liability. And, on the plus side, holding a license can enhance job prospects, increase client trust, and open doors to more employment opportunities.
To qualify for a massage therapy license, individuals typically need to follow specific steps:
Education: Completion of an accredited massage therapy program is usually required. These programs provide comprehensive training in anatomy, physiology, pathology, ethics, techniques, and other relevant subjects.
Training Hours: Most jurisdictions have minimum training hour requirements that aspiring massage therapists must fulfill. These hours may include classroom instruction as well as hands-on practice under supervision.
Examination: Candidates are often required to pass a licensing examination administered by a recognized regulatory body or professional association. This exam assesses their theoretical knowledge and practical skills in various aspects of massage therapy. While the specific tests can vary, most states require you to pass the MBLEx (Massage and Bodywork Licensing Examination) to get your license. The MBLEx is a two-hour test administered by the FSMTB (Federation of State Massage Therapy Boards).
Background Check: Some jurisdictions may require applicants to undergo a background check to ensure they have no criminal record or history of misconduct that could potentially harm clients.
Application Process: Once all the prerequisites are met, individuals can submit their application for licensure along with any required documentation (such as transcripts, exam scores, proof of education) and pay the necessary fees.
If you want to become a Licensed Massage Therapist (LMT), it's your responsibility to research the specific requirements set by your local regulatory authorities or professional associations. After achieving your license, you can begin practicing right away—you can even start a Massage Therapy Business in 10 Steps!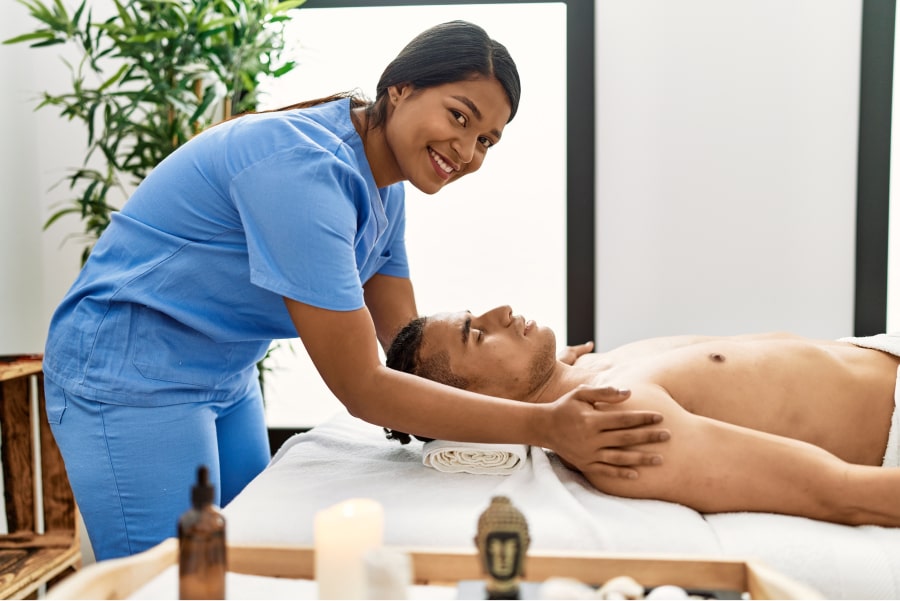 What is a Massage Therapy Certification?
While they may sound similar, a Massage Therapy Certification is a separate credential from your license and has different requirements to attain. Massage Therapy Certifications are voluntary elements of further education in the field, and demonstrate your proficiency in specific skills or concepts to prospective clients. Two of the main certification's one can hold include:
Associate of Applied Science (A.A.S.) degree in Massage Therapy: The Associate of Applied Science (A.A.S.) degree in Massage Therapy is the highest voluntary credential for massage professionals and is technically a college degree, which means you might need to take prerequisite courses in subjects like anatomy, physiology, biology, or introductory healthcare at a licensed university or community college.
Board Certified Massage Therapist (BCMT): This certification is offered by professional organizations such as the National Certification Board for Therapeutic Massage & Bodywork (NCBTMB). To attain this certification, individuals must meet specific education and experience requirements, pass an examination administered by the organization, and adhere to their code of ethics.
A massage therapist certification also includes several skill-specific categories. Certifications in these skills are offered by several different private organizations, and reflect a whole range of continuing education possibilities for LMT's. These skills often require a period of hands-on practice and a final test administered by whichever organization or governing body regulates the material and accredits coursework.
Some of the most common certifications include:
Object assisted therapies: This includes practices that use specifically designed equipment or props to offer relief. Examples include:
Hot or cold stone massage therapy
Aromatherapy
Chair massage
These types of massage modalities depend on traditional pressure and movement principles aided by certain objects that elicit reactions in the body. Stones, for example, help specific tissues to relax based on the temperature applied. Aromatherapy can help clients to relax in reaction to various scented oils. Certification in these areas means a therapist can use props safely and effectively.
Area-specific massage: Certain certifications focus on specific areas or tissues in the body to provide relief or realignment. These include:
Acupressure
Craniosacral therapy
Lymphatic massage
Myofascial release
Reflexology
Scandinavian mobilization therapy
Each of these massage disciplines aim to treat specific areas of the body through direct pressure or manipulation of connected structures. Acupressure and lymphatic massage target areas of the body that promote a reaction in general body systems, like calming stress through manipulation of the physical nervous system, or helping to circulate stagnant body fluids through pressure on the lymphatic organs.
Medical Massage: Medical Massage Certification is designed to alleviate pain caused by injuries or illnesses and promote healing through the corrective and restorative techniques. Examples include:
Oncology massage
Orthopedic massage
Pregnancy massage
Sports massage
Structural integration
Medical massage techniques often require more extensive biological and physiological knowledge and may also need a longer hands-on training period before certification is granted. Working with medically unwell people like cancer patients or using massage to help heal injuries in career athletes requires a greater level of professional responsibility than some techniques whose intended purpose is to help clients relax.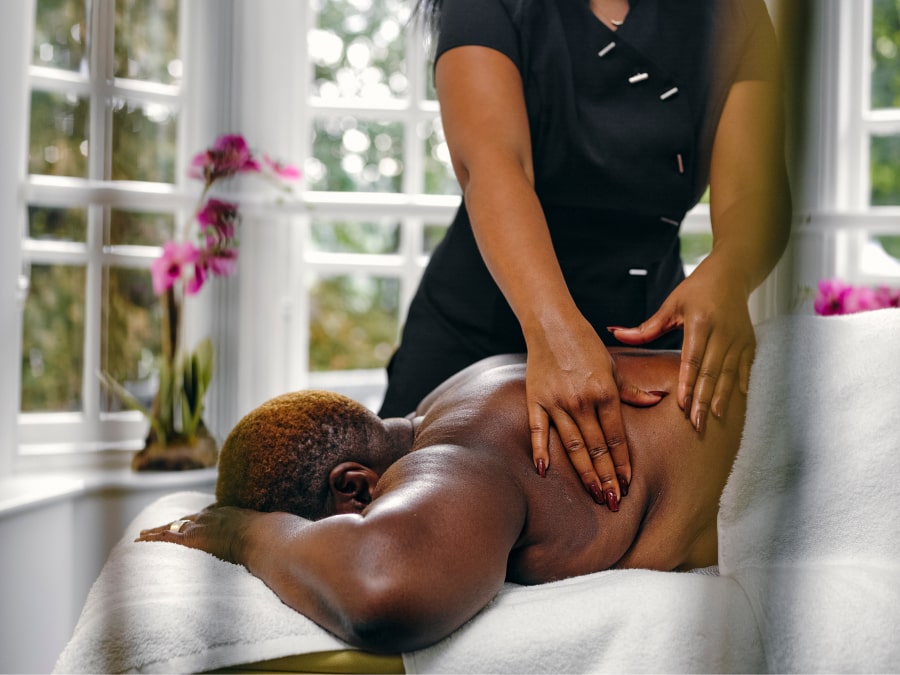 How Long Does a Massage Therapist Certification Take to get?
After learning about the many exciting opportunities available through a career in massage therapy, it's natural to want to get started as quickly as possible! On average, prospective massage therapists should plan to spend at least 500 hours of training in order to receive their license. On top of that, additional certifications will have different time requirements, and you should check with the specific program you are considering to accurately estimate how long it will take to complete.
The Importance of Protecting Your Massage Therapist Career with Insurance
As a massage therapist, it is crucial to protect yourself and your practice by attaining an insurance policy that's right for you. Liability insurance, for example, provides coverage for any claims or legal actions that may arise from your professional practice. It safeguards you financially by covering legal fees, settlements, or damages that may be awarded to the claimant. Other policies also cover lost or broken equipment that's vital for your service and might drastically reduce your ability to treat clients without it.
Furthermore, many clients also prefer working with massage therapists who have liability insurance as it demonstrates professionalism and a commitment to their clients' well-being and safety.
As you embark on your new career, Beauty and Bodywork Insurance is here to support you with customized insurance policies tailored to your business for as low as $96 per year. With BBI behind you, you can pursue all of the fulfilling professional aspects of massage therapy while helping your clients — all without worrying about what might happen if something goes wrong. Don't wait! Buy your policy now and take the first step in empowering your business.