As an esthetician, you're responsible for helping your clients reach their wellness goals. Your education and experience allow you to offer them outstanding services.
That being said, did you know those therapeutic, beauty, and health treatments you offer can expose you to certain risks? Accidents happen, even to the best estheticians, and if something goes wrong, it's important you have esthetician insurance.
Have you ever considered what would happen to you or your business if you accidentally burned a client's skin? What would you do if the chemicals you use on a client caused an allergic reaction?
No matter how careful you are, accidents are inevitable.
If you're asking yourself, "Do I really need esthetician insurance and are my services even covered?"
Let us tell you!
Who Needs Esthetician Insurance?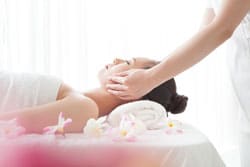 Esthetician insurance is specifically designed for licensed professionals who focus primarily on the skin   within the beauty industry. 
What Treatments Are Covered?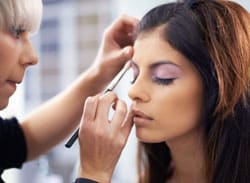 Skin is the largest organ in the human body and the most visible one, so it makes sense that people want to take great care of it. As an esthetician, you know the best practices and techniques to do just that. Your next question may be, are my treatments covered?
Here is a list of some treatments that may be covered:
Microdermabrasion
Chemical peels
Waxing
Threading
Chemical hair removal
Facials
Face and body masks and wraps
Makeup application
Pore cleansing
Body scrubs (salt and sugar scrubs) and other types of exfoliation
Aromatherapy
Moisturizing treatments
Acne treatments
Scalp massage and treatments
Check out our online exclusions list to see what procedures may not be covered in the esthetics field.
Why Estheticians Need Insurance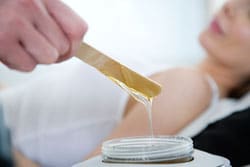 Estheticians face a number of unique risks while on the job. Whether you've been working as an esthetician for years, or are just getting started, we know you hope to avoid the possibility of something going wrong during a treatment.
The best way to protect yourself from those risks is not only by following safe practices and procedures but also by making sure you have the proper type of professional and general liability insurance.
If a client was to…
Trip and fall in your treatment room
Get burned by wax
Or have an adverse reaction to a chemical used during a facial
You could be on the receiving end of a brutal lawsuit.
The costs associated with these lawsuits can be steep. However, if you've purchased esthetician insurance, you may not have to pay for things on your own.
So you have an idea of how insurance could help, here at BBI we had a claim come through where a client's customer went in for a chemical peel treatment that resulted in actual chemical burns on the customer. The customer sued our client and without their esthetician insurance, their legal fees would have been completely out-of-pocket.
Here Are Few Reasons Your Business Needs Esthetician Insurance:
Esthetician insurance may protect you in the event of a lawsuit
Esthetician insurance can help protect your equipment in case of theft
Esthetician Insurance can enhance your credibility and peg you as a professional
There are a few other coverages that you'll want to know about when reviewing your policy.
Make Sure You're Aware of the Following Coverages:
General Liability: Standard slip & fall insurance
Professional Liability: Best for those who are cosmetology instructors or esthetics instructors
Business Personal Property: For your supplies and equipment
Personal & Advertising Injury: Covers you for things like plagiarism, slander, and privacy violations
Damage to Premises Rented to You: If you work out of a rented space, this covers possible damage to it
Products & Completed Operations: The maximum amount your policy will pay in a 12-month period for bodily injury and property damage claims that result from the products you use to perform your services. However, it does not cover your products that are sold or distributed.
Medical Expenses: Designed to pay medical bills of an injured person regardless of fault
Where Can You Get Esthetician Insurance?
Esthetician insurance is essential to ensuring your financial peace of mind. 
Don't wait to insure yourself and your business, purchase esthetician insurance from Beauty and Bodywork Insurance today! BBI offers an application completely online, even allowing you to print your proof insurance directly after purchase. Professional liability begins at $96 per year.
Purchase esthetician insurance today!
Purchase esthetician insurance today!