Working as a sole practitioner can be tough, especially as competition in the massage therapy industry continues to increase. Finding a way to distinguish your services doesn't have to be difficult. Finding an underserved group is one of the simplest—and best—ways to grow your business.
One such group in the bodywork industry is the elderly. Geriatric massage is typically an area many massage therapists have avoided. However, recent industry trends indicate that as the baby boomer generation ages, more and more of them are seeking out massage therapy services.
Why Geriatric Massage?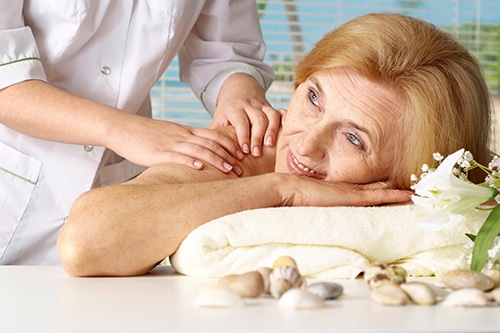 With improvements in medical care, better nutrition, and healthier lifestyles, more people are living both longer and fuller lives. At the same time, current discontent with the health care system is driving people towards alternative forms of treatment, including massage.
This combination of factors means that the aging generation is playing a more active role than ever before when it comes to their health. As a consumer group, they are becoming incredibly powerful.
Yet, historically, many massage therapists have been hesitant to provide their services to the elderly. It is true that aging clients present a different—and sometimes additional—set of risks.
But planning ahead means you can prepare for and mitigate those risks, allowing you to expand your massage business in a direction you will likely find rewarding, both for your soul and your finances.
Protect & Grow Your Business
When getting ready to expand your massage services to the elderly, there are a couple of things you can do to make sure you're prepared.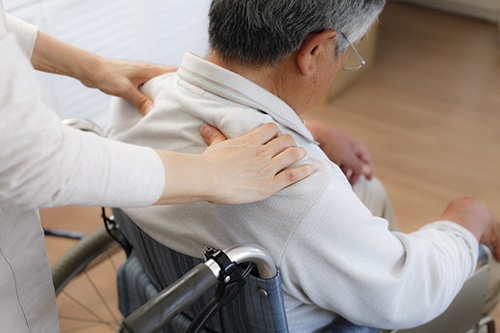 You might want to consider some of the special programs that offer training and certification specifically for geriatric massage. These programs can teach you how to adapt your massage techniques for the elderly.
It's also important to consider a variety of medical issues that may be present with aging clients. From thinner, more sensitive skin to limited mobility and other factors, massage for the elderly is more than just changing the amount of pressure you use. Being aware of how to approach these concerns can save you and your client a lot of stress.
Finally, one of the most important ways you can protect your business as it grows is to make sure you have quality massage insurance. Despite your careful training and dedication to client care, accidents can happen. Having good insurance coverage can ease this burden.
Additional Benefits of Massage Insurance When Treating Elderly Clients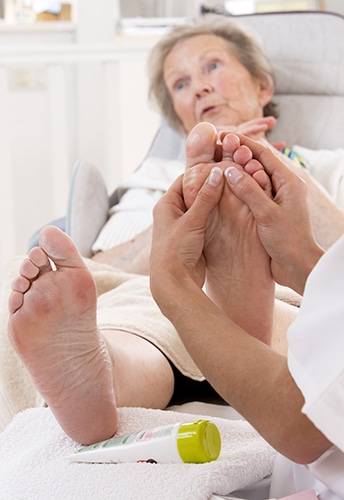 Just as you help and protect your clients, it's important that you help and protect yourself and your business.
When working on any client, liability and risk are an inherent part of what you do. With an elderly client, their aging bodies require extra attention and additional care.
For example, older clients may be more susceptible to slips and falls. Liability insurance can protect you from the medical costs if a patient were to be injured while at your office.
Additionally, since older skin is thinner, it may have a strong or uncomfortable reaction to the lotions, oils, and other products you use.
Or, an elderly client may have undisclosed medical conditions, like diabetes (and its associated skin conditions, like neuropathy), thrombosis and thrombophlebitis, abdominal aneurysms, and more, that react negatively to massage.
In these situations, insurance may be the only way to protect your business from medical costs or other financial losses. Because they fall under a variety of risk types, you will need to make sure you're prepared with multiple coverages, including general, professional, and product liability.
BBI Supports Independent Business Owners
If you're ready to start expanding your business, geriatric massage offers great opportunity. For more tips about how to share your business, make sure you check back often to read our blog. At BBI, we're dedicated to help you and your business flourish.