As an esthetician, you've worked hard all year to make sure your clients look beautiful. You definitely deserve to be put on Santa's nice list. And it would nice if your clients would help the big fella out.
And while we don't recommend dropping hints (it might seem passive-aggressive), if a client happens to ask you what you want for Christmas, here's a short list of 7 things you could mention. Or, who knows, maybe they'll find this list online and be inspired!
Gift Ideas for Estheticians
A bigger tip

Appreciation for your work is, well, always appreciated. Especially around the holidays, a more sizeable tip can help you get gifts for your loved ones.
Following my advice

Healthy skin requires a good, consistent skin care routine. While you can do a lot in an appointment, if your clients want truly amazing skin, they should really listen to what you have to say. Whether it's that they stop picking, start following the regimen you've put together for them, or purchasing the products you've recommended, knowing they're listening is a gift for both of you.
A bag, water bottle, or other fun (and useful!) item

Bonus points here if it comes with a clever saying related to being an esthetician. A bag can help you tote around your supplies. A water bottle keeps you hydrated (super important for healthy skin!). An engraved keychain helps me find my keys, and the list could go on and on.
Relaxation

Your job can be stressful, and sometimes you just want to be pampered too! Whether it's a gift certificate for a massage, a lavender and eucalyptus aromatherapy candle, or a CD with calming music, anything that helps an esthetician relax makes for a great Christmas gift!
Gourmet treats

Homemade or store bought—doesn't matter! Eating fancy chocolate, salted caramels, pastries, or any other special treat will feel like a luxury indulgence. After all the hard work you've put in this year, you deserve it!
Gift cards

Whether it's to a store like Sephora or somewhere that doesn't relate to your job at all, if a client knows you love shopping at a specific place, a gift card to that shop is definitely something you'll appreciate. It allows you to buy the things you'd be purchasing for yourself anyway, but it saves you the burden of that price tag!
Something thoughtful or from the heart

Honestly, just knowing your clients are thinking about you this time of year means a lot. It's especially meaningful if they remember something you've mentioned in passing during one of your appointments and found a way to translate that into a personalized and truly memorable gift.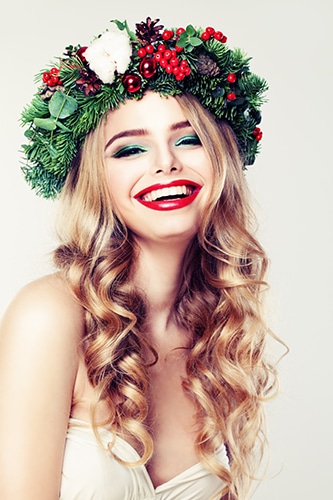 Happy Holidays from BBI
Did we miss a gift idea that you'd love to receive? Share it with us in the comments below! Or, how have you let clients and family know your Christmas wish list without making it awkward? We'd love to hear your tips!
Finally, we want to express our gratitude to you. Thank you for being a BBI client. We appreciate your contribution to our success this year, and hope that you've also have a prosperous year. It's our wish for you that at least some of your clients find ways—whether it's something we've listed above or something else—to thank you this year. We also hope you have another successful year in 2017.